Wood Mackenzie sees oil demand recovery and global rebound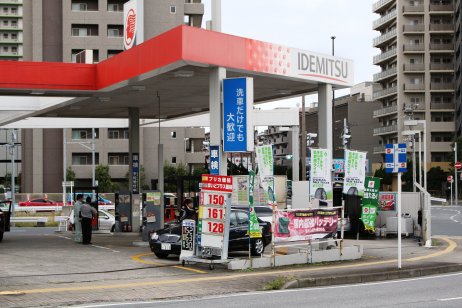 Energy and mining consultancy, Wood Mackenzie, has said oil demand recovery is underway across Asia-Pacific mature economies and this is likely to kick start a global rebound in 2022.
"Japan, South Korea, Taiwan, Australia and New Zealand are expected to see a combined demand recovery by 300,000 barrels per day (BPD) from 2020 through the second half of this year" Gavin Thompson, Wood Mackenzie Asia-Pacific vice chair, wrote on 15 September.
"Gasoline demand across these markets – which accounts for a not insignificant 20% of the Asia Pacific total – will see modest year-on-year growth through to the third quarter of 2022 before continuing its long-term decline," Thompson added.
Lower demand outlook
For overall Asia-Pacific demand, Wood Mackenzie lowered the region's demand outlook for the third quarter by 220,000 and by more than 300,000 BPD for the fourth quarter, in large part due to continued restrictions on travel.
But the situation will improve next year.
"We still see a strong outlook for global oil demand through 2022, with Asia-Pacific a key driver as the region's demand rises by just over 2 million BPD," said Thompson.
Much of this relies on rising jet fuel demand as travel restrictions are finally eased.
China's demand to fall
Oil demand from China, which accounts for 40% of Asian oil consumption, is expected to fall by 190,000 BPD to 14.1 million BPD due to more modest economic growth and the rigorous efforts to remain Covid-free.
Meanwhile, India's oil demand has yet to recover after Covid-19 lockdown in the second quarter hit the country's economy
Wood Mackenzie expects Asia's largest oil market to grow by 300,000 BPD to 4.8 million BPD this year.
"Our revised forecast has been shaped not only by the severe lockdown earlier this year but also ongoing risks from India's modest vaccine programme to date," Thompson said.
Read more: Oil prices up after US stockpiles drop more than expected