WIPRO's stocks jump in Mumbai on $230m Edgile acquisition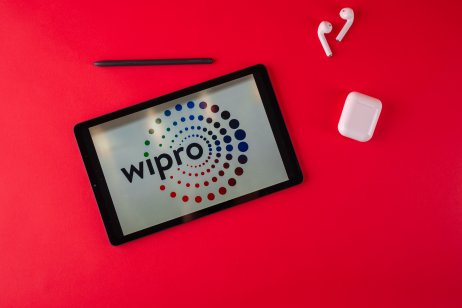 Stocks in technology giant Wipro shot up in Mumbai on news that the company will acquire a US-based cybersecurity consulting firm named Edgile.
The stock jumped some 4.67% to INR697.10 in afternoon trade on the National Stock Exchange (NSE) on Tuesday, a day after the software exporter said it will shell out $230m to buy Texas-headquartered Edgile.
Wipro told the bourses the move will "strengthen (its) leadership in strategic cybersecurity services". The deal is subject to regulatory approvals. The cash transaction is expected to be completed before 31 March 2022, as per Monday's regulatory filing.
Cybersecurity consulting firm Edgile
Edgile is privately held and has an onsite workforce of 182 employees. The firm logged revenues of $44.1m in the calendar year 2020.
Abry Partners, a minority private equity investor in Edgile, will fully exit its investment in the latter with this transaction.
Bengaluru-headquartered Wipro has a market capitalisation of about INR3.78trn on the NSE, where its stocks have advanced some 79% so far this year.
How does the deal help Wipro?
Edgile focuses on risk and compliance, information and cloud security, and digital identity, said the statement.
The target "is recognized by security and risk leaders for its unique business-aligned cybersecurity capability, deep understanding of the changing regulatory environment and enabling cloud transformations that help secure the modern enterprise...Wipro and Edgile will develop 'Wipro CyberTransform', an integrated suite that will help enterprises enhance boardroom governance of cybersecurity risk, invest in robust cyber strategies, and reap the value of practical security in action," it added.
Growing cybersecurity business
Earlier this year, Wipro boosted its cybersecurity business by acquiring Ampion, a cybersecurity services provider in Australia, in addition to purchasing cybersecurity practice at Capco, a consultancy in the BFSI sector in Europe and the US.
Meanwhile, through its Wipro Ventures arm, the software developer continues to invest in innovative cybersecurity start-ups, it informed shareholders.
Read more: Nike (NKE) beats estimates for Q2 earnings