WH Smith (SMWH) shares jump as it makes top sustainable list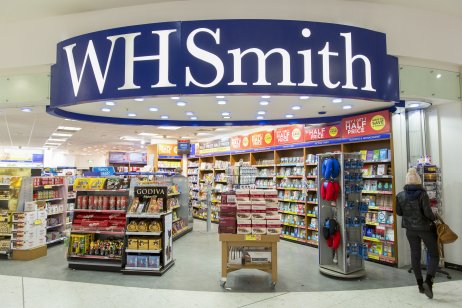 Shares in WHSmith were up 5.45% on Monday afternoon on the London Stock Exchange after it was ranked in the Dow Jones Sustainability Index (DJSI) as one of the top 12 global sustainability leaders in the retail sector.
In a press release, the British company said it had been awarded the accolade for a second year running.
"The DJSI recognises leading companies in each industry for responsible environmental, social and governance (ESG) performance," said the company.
"Based on S&P Global Corporate Sustainability Assessment (CSA), the DJSI supports investors seeking to track equity markets while applying a sustainability best-in-class selection process. Of the 357 retail companies listed in the Index, WHSmith is ranked in the top 12 companies for their ESG performance this year," it added.
Sustainability work
The group, which has a presence in over 30 countries across the world and a workforce of over 11,000 employees, said it prides itself on its sustainability work and its support of local communities.
Commenting on the results, WH Smith stated: "The company's ranking in the DJSI reflects the excellent progress made to date.
"This year, the business has met targets to reach carbon neutrality for all their UK operations, reaching a reduction of 65% in carbon emissions across the business since 2007, with 100% of the electricity purchased in the UK for their stores, offices and distribution centres coming from renewable electricity.
"They have also continued efforts to develop more environmentally responsible sourcing practices, removing plastic glitter from all own-brand ranges and removing hard-to-recycle plastics wherever possible," it said.
Moreover, the company said it has accelerated its commitment to championing children's literacy with over 30,000 books donated in the year to disadvantaged children across the UK with their charity partner the National Literacy Trust.
Chief executive's comments
Carl Cowling, group chief executive, also commented on the results: "I am delighted that we have been recognised in the Dow Jones Sustainability Index as one of the global sustainability leaders in the retail sector.
"The progress that we have made to date is testament to the dedication and commitment of all our colleagues and business partners, for which I am extremely grateful.
"We are more committed than ever to playing our part to protect the future of our planet, support our communities and ensure our people remain at the heart of our business," he said.
Read more: Twitter (TWTR) stock up confirmation CEO Dorsey is resigning