Who owns the most shiba inu coins? All you need to know about SHIB community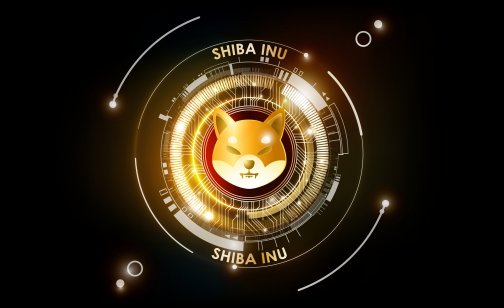 The shiba inu (SHIB) cryptocurrency emerged in 2020 during the explosion in popularity of meme-based coins like dogecoin as a community-based project. The project's official website bills it as a "decentralised meme token that evolved into a vibrant ecosystem" and the project's anonymous founder, Ryoshi, said "we are an experiment in decentralised spontaneous community building".
The SHIB token is based on the ERC-20 Ethereum standard. The Shiba ecosystem has grown to include the ShibaSwap decentralised exchange (DEX), which aims to compete with other cryptocurrency DEXs like Uniswap (UNI) and Sushiswap (SUSHI), as well as the LEASH and BONE tokens and Shiboshi non-fungible tokens (NFTs).
Shiba inu has more than 585,000 community members, according to the website, but how many holders does shiba inu have?
In this article, we look at who actually owns shiba inu coins, how much the top holders own, and whether it lives up to its claims as a decentralised community.
How many shiba inu coins are there?
SHIB was created with a total supply of one quadrillion tokens, which was designed to allow users to hold billions or even trillions of tokens, according to the developers. This means that the value of the token can remain well below $0.01 but still generate large returns for holders with a number of tokens.
The developers locked 50% of the total supply of SHIB tokens to the Uniswap DEX and sent the remaining 50% to Vitalik Buterin, the creator of Ethereum (ETH). But Buterin donated more than 50 trillion tokens, which were valued at over $931m at the time, to the India Covid-Crypto Relief Fund and burned 90% of his remaining SHIB holding tokens, stating that he did not want control over other crypto projects.
The Shiba developers launched a coin burning portal on 23 April in response to requests from the community to reduce the circulating supply. Token holders who choose to burn their SHOB receive RYOSHI tokens as a reward. In the first 24 hours, more than eight billion SHIB tokens were burned and removed from circulation.
At the time of writing, 17 July, there are 549 trillion SHIB tokens in circulation of a total supply of 589.7 trillion, according to CoinMarketCap data.
Data compiled by Shibburn shows that a total of 410 trillion SHIB tokens have been burned from the initial supply. More than 1.06 billion tokens were burned in the seven days to 15 July, with several large burns removing tens of thousands of tokens at a time. The burn rate was up by 108% in a 24-hour period, the data showed.
The rate of coin burns had slowed during the collapse in cryptocurrency prices over the past few months, which has brought the SHIB price down by 60% since the start of April.
Whales have been accumulating SHIB at lower prices. SHIB was the biggest token position by dollar value among the top 100 Ethereum "whales", the term referring to individuals who hold large amounts of a cryptocurrency in their wallets. The data compiled by WhaleStats showed that SHIB was second to ETH with $5.6m held in 511 billion tokens, compared with $233.8m held in 193,618 ETH coins.
Who owns the shiba inu coin? How much control do whales, the largest token holders, have over the popular cryptocurrency?
Let's look at the breakdown of shiba inu holders.
How many shiba inu holders are there?
According to data from both WhaleStats and CoinCarp, there were more than 1.2 million shiba inu holders as of 17 July, up from 1.18 million a month earlier on 16 June.
The largest address with 410 trillion coins is a dead address that reflects Vitalik Buterin's burn of 40% of the initial SHIB supply.
Who owns the most shiba inu coin?
The biggest owner of shiba inu coin that is still in circulation has a wallet containing 48.7 trillion tokens, which accounts for 4.87% of the initial one quadrillion supply.
The top 10 wallet addresses with the largest SHIB holdings account for 165.61 trillion tokens or 16.56% of the supply, with a value of more than $1.8bn, according to WhaleStats. Despite the emphasis on SHIB as a decentralised, community-led token, with the current total supply at 589.7 trillion, that equates to 28% of the supply being held by just 10 wallets.
Ethereum's fifth-largest whale wallet, named Light, has a total portfolio value of $691m, of which 364 million, or 55%, is held in SHIB. They have been steadily selling portions of their SHIB holdings over the past two months, the data shows, but remain the second largest active SHIB holder.
The next largest address holds $132.9m in SHIB, accounting for 77.75% of the wallet's value, with the holder accumulating more than $48m in SHIB tokens throughout the past month while selling $13.4m on 11 July.
Based on activity since April, the top 100 shiba inu holders have increased the amount of SHIB in their wallets since cryptocurrency prices have crashed. They account for 49.25% of the current total supply.
The most popular centralised exchange for holding shiba inu is Binance, which had a token balance of 42 trillion SHIB valued at $468.3m at the time of writing, according to CoinCarp data. That was followed by OKEx at $7.8trn SHIB worth $86.2m and Crypto.com with 6.3 trillion SHIB worth $69.4m.
The shiba inu token price continues to be influenced not only by the broad trends in cryptocurrency prices but also comments by Tesla (TSLA) chief executive officer and crypto influencer Elon Musk on the dogecoin (DOGE) token, to which SHIB remains tied in investor sentiment.
The SHIB price rallied by as much as 45% to $0.00001182 on 21 June after Musk made comments supporting dogecoin at the Qatar Economic Forum in Doha. As SHIB is based on the same meme as DOGE, it tends to take direction from DOGE when it makes sharp movements.
If you are considering investing in crypto coins or tokens, we recommend that you do your own research to develop an informed view of what is a realistic market oulook. Look at the latest market trends, news, technical and fundamental analysis, and expert opinion before making any investment decision. Keep in mind that past performance is no guarantee of future returns. And never invest money you cannot afford to lose.
FAQs
How many shiba inu coins are burned?

Ethereum creator Vitalik Buterin burned 40% of the one quadrillion supply of SHIB coins when the project launched in 2020. A total of 410 trillion SHIB has been burned from the initial supply, according to Shibburn, as the developers introduced a coin burning mechanism in April 2022 to further reduce the circulating supply and support the token price.
What is the total supply of the shiba inu coin?

At the time of writing, 17 July, there are currently 549 trillion SHIB tokens in circulation of a total supply of 589.7 trillion, according to CoinMarketCap data.
Can shiba inu reach 1 dollar?

The SHIB price is unlikely to ever reach $1 with such a large token supply. If the developers substantially reduced the token supply by removing trillions of tokens from circulation, there would be potential for the price to move closer to $0.01.

However, it's important to keep in mind that the high volatility on the cryptocurrency market makes it difficult to accurately predict what a coin's price will be in a few hours, and even harder to give long-term estimates. Always do your own research.