What is EstateX? Your ultimate guide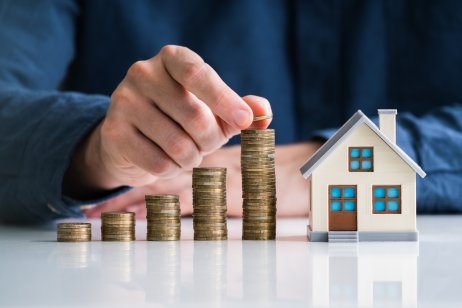 The blockchain-powered EstateX platform is aiming to help people get into the property market with its upcoming token launch. But what is estatex (ESX)? Let's see what we can find out.
Property and crypto
In terms of investments, one of the biggest investment sectors is property. The idea of bricks and mortar is seen as a safe choice for people who are fortunate enough to be able to afford a home of some description.
Although house prices can and do move up and down, as a generalisation, they have tended to rise far more than they actually fall. In addition, compared with a lot of other commodities, house prices are seen as a relatively stable choice and the basis of solid and reliable investments.
Compare this with cryptocurrency, and you can quickly see a major difference. Cryptos are notoriously volatile, with not only the whole market but individual coins and tokens liable to major swings from hour to hour, let alone day to day, month to month, or year to year.
Cryptocurrency is also a potentially very risky investment with the value of a token often affected by some rather random things.
EstateX explained
As anything can be traded, in theory, there just might be the potential for some kind of crossover between the worlds of cryptocurrency and that of the property market. One such platform that aims to do precisely that is the EstateX crypto project.
But what is EstateX? Essentially, it is a blockchain-based network that wants to make investing in property easier and more accessible for people who are not able to afford it otherwise.
According to the EstateX whitepaper, it aims to do this by "dividing real estate properties in[to] small-scale investment chunks, which allow retail investors to invest without being stopped by large minimum investment requirements". This is effectively the EstateX definition of fractionalisation. The whitepaper adds:
"EstateX's mission is to make investing in real estate accessible to everyone. Investing in real estate properties used to be exclusive to high net-worth investors either because the investor was obliged to acquire an entire property or because of minimum initial investment requirements to invest in a private real estate fund. Furthermore, real estate is known for its illiquid nature. Hence, EstateX is ready to decentralise ownership of real estate and improve liquidity in the real estate market.
Using the EstateX platform, people can, at least in theory, buy into properties for a certain amount – the website suggests a minimum of $100 while the whitepaper suggests €100 – and, as a result, also earn a kind of passive income from them, using non-fungible tokens (NFTs) to represent pieces of real estate.
What is estatex?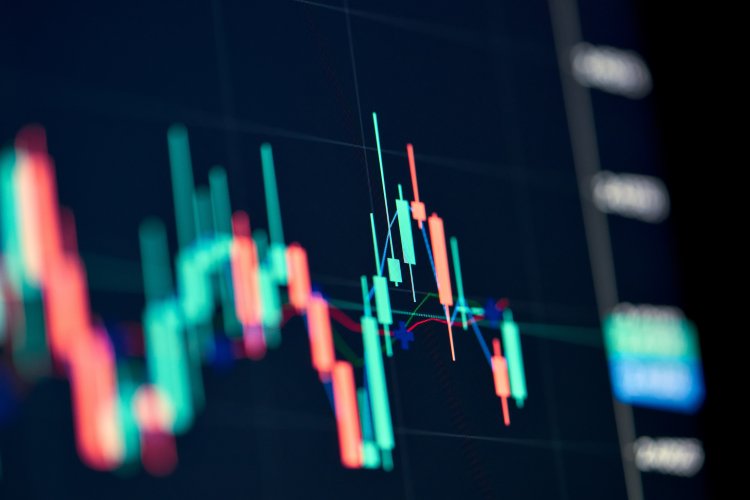 The estatex crypto has yet to come onto the open market – Photo: Shutterstock
Every blockchain-based system needs its own cryptocurrency, and EstateX has the estatex crypto, also known by its ticker EXS. According to the EstateX whitepaper, ESX is the platform's payment/utility token and it will be based on the BNB Smart Chain (BSC).
This particular token is designed to give holders the opportunity to take part in votes on proposals relating to the network, while it can also be staked in return for rewards in an attempt to add liquidity to the platform.
While EstateX was founded in 2020 by Dutch entrepreneurs Thomas Onel and Bart de Bruijn, the estatex token is not yet available on the open market. However, there are plans for that to change over time.
As far as the future of the estatex token goes, at the time of writing (14 October 2022), the system is currently undergoing a series of token presales to people who sign up its whitelist.
So far, EstateX has raised a little under $1m from the private sale of 496,046,225 tokens over the course of three rounds, with two more to come before the public launch.
When the token does finally come onto the open market – an exchange listing is scheduled to take place in the third quarter of 2022 – it is set to be worth $0.00295, although it is important to recognise that market forces might well change that figure.
Final thoughts
Before we finish, a few things to point out. First, as we have already mentioned, estatex has not yet been launched. This means that we do not know if the market will consider it overpriced or underpriced. There is little point in making an estatex price prediction as a result.
Second, while the scheme does seem to be a rather interesting one, the fact remains that its founders have little experience in running a crypto business. That is not to say that things might not work out – or that it is a scam – but it is worth bearing in mind that it is, in effect, a start-up.
As ever with cryptocurrency, it makes sense to be careful and do your own research if you want to invest in estatex.
FAQs
Is estatex legit?

While the founders are newcomers to the crypto business, there is nothing to immediately suggest that it is a scam.

However, just because it is not necessarily a scam does not mean that it is going to be a success.

You will need to do your own research into whether ESX is a suitable investment for you, depending on your risk tolerance and how much you intend to invest. In addition, remember that prices can go down as well as up and never invest more money than you can afford to lose.
Should I invest in estatex?

It is hard to say. A lot will depend on how the estatex crypto behaves once it is out on the open market.

Ultimately, though, this is a question that you will have to answer for yourself. Before you do so, however, you will need to conduct your own research into whether ESX is a suitable investment for you and a good fit with your portfolio. Remember, never invest more money than you can afford to lose because prices can go down as well as up.
Is estatex project profitable?

It is impossible to answer this question at the time of writing because estatex weas not on the open market, meaning that it cannot be sold or traded at the present time.