Weber reports $668.8m revenue – its fifth straight quarterly record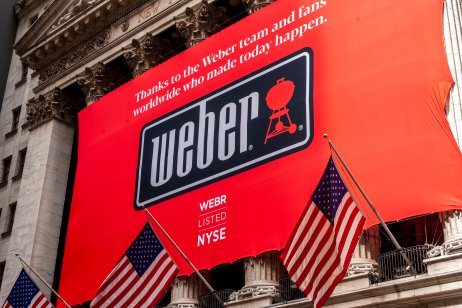 US outdoor barbecue grill manufacturer Weber Inc. has reported third-quarter 2021 earnings totalling $18m on $669m in revenue, and expects full-year sales to increase 28% to 29% versus 2020, the company reported Wednesday.
This was Weber's first earnings report since pricing its initial public offering (IPO) on 5 August. The third quarter was the fifth straight year-over-year earnings record for the company.
Weber shares moved higher on the news, opening at $14.78 on the NYSE after closing Tuesday at $13.92 below its August $14 IPO price. Early Wednesday trading spiked on the report, topping $15 per share shortly after the opening bell.
Increased demand
The company's uplift in revenue was driven by strong demand in Australia and New Zealand, said Weber CEO Chris Scherzinger.
Scherzinger also noted seasonal factors, as well as supply-chain issues limiting supply in Europe and the Americas – such as the Suez Canal logjam earlier this year, which was cited as disrupting the supply chain to North America and Europe – as contributing factors.
The Illinois-based grill manufacturer also recently renewed a distribution agreement with retailer Canadian Tire, which also sells hardware, sports and leisure, and houseware goods in addition to tyres.
Barbecue boom
"We see ongoing resilience in the outdoor cooking category and continued market share growth for Weber," Scherzinger said in a prepared release. "This strong performance shows the power of the Weber brand and our unique global reach, as consumers continue to enjoy barbecuing at home all around the world."
Weber offered full-year 2021 revenue guidance of $1.96bn, which would be a 28% increase over 2020, said chief financial officer Chris Weber.
Read more: Weber prices downsized IPO at per share, raises 0m