Wall Street's engine revs after Ford's Q2 earnings announced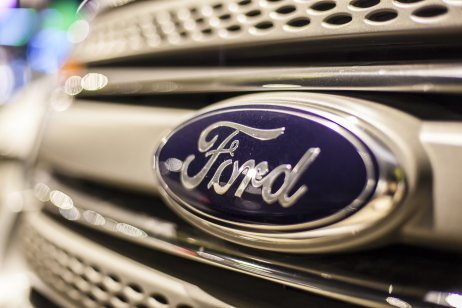 Wall Street raced to take Ford shares higher after the car giant's better-than-expected second quarter earnings. Shares were up above 4%, well above the company's P/E ratio in Thursday morning trading.
Share prices opened at $14.50, reached a high of $14.79 this morning and bottomed at $14.35, just hours after the company showed Q2 revenues of $26.8bn, driven by strong sport utility vehicle sales and reduced spending.
The revenue – including that from popular SUVs like the Ford Bronco – prompted the automaker to raise its earning expectations for 2021.
Company executives raised their projected full year EBIT by $3.5bn, to $9bn to $10bn. Ford predicts sales to jump by 30% over last year's Q2 numbers, driven mainly by improved market factors, the company said in a press release.
Net profit up
Ford's net profit for the quarter was $561m, surprising Wall Street by earning 13 cents per share excluding one-time items, which is far better than analysts' expectation of a 3-cent per share loss, according to FactSet.
Sales rose 38% generating $26.8bn, from $19.4bn in Q2 2020, with automotive revenue increasing 45% to $24.1bn and about $1.3bn above consensus, according to the release.
"Despite the many headwinds from the semiconductor shortage, some of which were unique to Ford, our team skillfully managed our business," Jim Farley, Ford's president and chief executive officer said in a conference call with investors. "I can tell you that this outcome was far from certain at the beginning of the quarter."
What is your sentiment on F?
Vote to see Traders sentiment!
Chip shortage
In April, Ford announced a microchip shortage would reduce Q2 production by half, or 1.1 million vehicles globally.
Chief financial officer John Lawler said the prediction was correct with factory output dropping by 700,000 vehicles below the company's original plan. However, he said the automaker allocated available chips for its most profitable vehicles.
US automotive inventory and information website edmunds.com reported that while in Q2 2021, Ford's US sales rose 10% over the same period in 2020, the company still saw more than 25% of its American market share disappear.
Ford expects the chip shortage to last until the first part of next year.
"We need to see relief coming through before we can really feel comfortable that we're out of the woods here," Lawler told analysts on a conference call.
Ford's market share drop was due to company production lines shuttering for lack of chips, Lawlor added. However, he said Ford has a good chance of regaining that lost market when the shortage eases.
Forecast
Looking forward, company executive warned that higher commodity cost and capital investment would offset Q2 wholesale volume.
Lawler predicted production to improve in the second half of 2021.
The Dearborn, Michigan-based company has a bank of orders seven times larger than a year ago due to the demand for new vehicles. Lawler said Ford has 120,000 reservations for the new F-150 Lightning electric pickup truck and about three-quarters of them are new customers for Ford.
In the US, Ford's average sale price was around $48,000, a rise of 6.3% during the quarter.
Q2 achievements
Ford's achievements during Q2 included:
Mustang Mach-E: ranks number two in sales among electric sport utility vehicles in the United States only seven months after shipments to customers began. It has been named electric vehicle of the year by Car and Driver magazine. Farley said the EVs made Ford's business "spring loaded" for rebound when conductor chips supplies become secure.

F-150 Lightning: an electric version of the most popular vehicle in the US for more than 40 years generated 120,000 reservations since its unveiling in May, about three-quarters of them from customers new to Ford.

The Maverick: an upcoming five-passenger small pickup with a targeted EPA-estimated rating of 40 mpg in the city and a price that starts at less than $20,000.

Ford Pro: the new, standalone commercial vehicle services and distribution business, which is adding seamless EV charging and energy-management services in June with Ford's acquisition of Electriphi.

Proprietary Blue Oval Intelligence software stack: This is initiating over-the-air (OTA) software updates to customers' vehicles, with more than 95% of Mustang Mach-E owners opting for the service. Updates have been delivered to more than 150,000 vehicles of all types so far this year, and four times the number of OTAs expected to be performed by the end of 2021.

Ford, Argo AI and Lyft: in an industry-first collaboration, made the announcement last week they will deploy Ford driverless vehicles on the Lyft network, starting later this year in Miami, Florida.
Trade Ford Motor Co - F CFD