Wagamama owner reports strong progress since reopening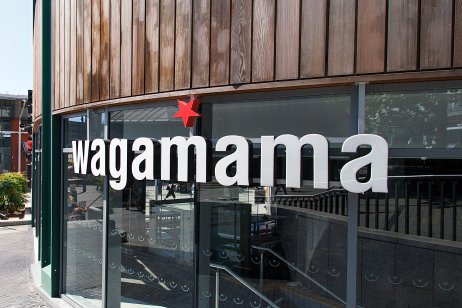 The company behind Wagamama bistros has reported "strong trading progress" over the past half-year since the winding down of COVID restrictions.
The Restaurant Group (TRG), which also runs Frankie & Benny's, upgraded its earnings targets in an interim earnings report, published on Wednesday.
It said there had been 21% like-for-like growth across Wagamama since business resumed, with 14% growth in its pub operations and sales growth of 18% in its leisure sector.
Reopening boost
"We have made good progress in the past six months, securing the refinancing and recapitalisation of the group in the first quarter before focusing our attention on the re‑opening of the business and welcoming back dine‑in customers as government restrictions eased," said CEO Andy Hornby.
"Whilst there are some well-documented sector challenges to navigate in the short‑term, particularly around labour availability and supply chain, we believe the group is well positioned for the long‑term."
He added, however, that challenges remain – particularly over the expected normalisation of VAT, which rises from 5% to 12.5% next month.
Revenue losses
The company said sales dipped by 4.6% to £216.8m for the 27 weeks up to 4 July this year, compared with £227.2m in the first half of 2020. Overall, TRG's statutory loss before tax stood at £58.8m for the half-year, compared with a loss of £234.7m in H1 2020.
However, the company is optimistic for the future, saying the new long-term debt facilities agreed in March would provide it with more financial flexibility over the next four to five years.
It said it has also received "excellent support" from shareholders in raising of £166.8m of new capital.
Sales outperformance
The group said the stronger long-term capital structure provides it with the ability to make targeted investments in its existing estate whilst opening new restaurants and pubs over the years ahead.
Mr Hornby added: "I am particularly proud of the way that our teams have pulled together to support one another, ensuring a great experience for our customers and delivering a strong like-for-like sales outperformance versus the market."
Read more: UK headline inflation hits 9½-year high of 3.2% in August