Volkswagen results: Porsche IPO costs hit VOW3 quarterly profit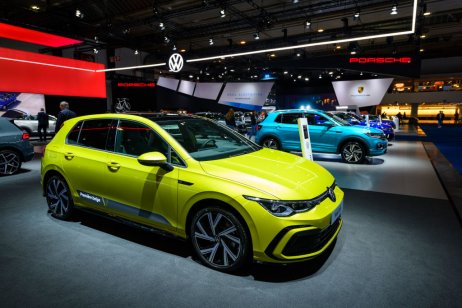 German carmaker Volkswagen (VOW3) is definitely missing its spin-off Porsche (P911) right now. The group's third-quarter earnings released on Friday, have been negatively affected by the cost of the Porsche (P911) listing, as well as its Russia exit and its withdrawl from its driverless car joint venture, called Argo AI with Ford (F).
VW's share price was down by 3% on Friday, as it reported quarterly operating profit of €4.3bn ($4.29 billion), despite it being up from €2.9bn in the same period a year ago, it fell below its pre-pandemic figure in 2019 of €4.8bn.
The results have negatively affected the groups share price today.
In addition, due to the costs of the listing of Porsche (P911) and the effects of the suspension of Russian activities, which is said to have cost the car maker €1.6bn, things are not looking great. Plus, VOW3 also took a €1.9bn impairment charge from its withdrawal Argo AI.
What is your sentiment on VOW3?
Vote to see Traders sentiment!
Volkswagen (VOW3) share price chart
Porsche (P911) leaving Volkswagen (VOW3) in the dust
But the market was focused on production levels as VOW3 lowered its expectations for deliveries this year and expects them to be on par with 2021. The group did, however, maintain its earnings forecast and believes it will hit the upper end of its 7%-8.5% margin.
"Challenges to our supply chain will become the rule, not the exception," Chief Executive Oliver Blume said.
Semi-conductor shortages and rising production costs have left VOW3 with at least 150,000 unfinished vehicles. The group's chief financial officer, Arno Antlitz said in an earnings call, that VOW3 will stock up on vital supplies to protect itself from further shortages during the winter months.
VOW3 spun-off its luxury car company Porsche (P911) last month, and its stock price is up 20% since the split. Porsche (P911), appears to be leaving VOW3 in the dust and has also overtaken its former parent company as Europe's most valuable carmaker.
Meanwhile, according to data presented by AugustaFreePress.com, with rising costs and low inventory plaguing the car industry, global car sales revenues are expected to plunge by $200bn this year.
Porsche (P911) share price chart
But despite this gloomy news, it's not all bad.
VW still has close ties with Porsche (P911) and retains a large stake in luxury car group, so, Porsche's success could still be a win-win for VOW3.
In addition, on Thursday, after VW (VOW3) announced it will be exiting its driverless car venture with Ford (F), the company said it plans to use newly listed self-driving technology company Mobileye (MBLY), which was spun-off this week by chipmaker Intel (INTC), to launch a 'robotaxi' service in 2025.
Data also shows that despite facing production stoppages due to the Ukraine war and supply chain bottlenecks, VOW3 remained the second-largest carmaker, with a 7.2% market share this year.
VOW3 may have suffered a hit today with its earnings, but time will tell how it bounces back from this latest set-back.