Voice AI developer SoundHound to go public via SPAC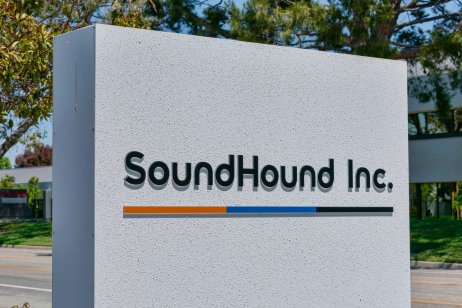 SoundHound, a California company that provides voice AI technology to businesses across a variety of industries, announced its plans go public on Nasdaq by merging with a special purpose acquisition company (SPAC).
SoundHound released news of its deal with Archimedes Tech SPAC Partners on 16 November. The merger transaction is expected to close in the first quarter of 2022 with SoundHound receiving gross proceeds of $244m (£181m). The SPAC will provide $133m, while the other $111m will come from a PIPE (private investment in public equity) with shares priced at $10 each.
The newly combined company will be called SoundHound AI (SOUN). The transaction suggests an enterprise value for SoundHound of nearly $2.1bn. SoundHound earned gross profit of $7m on $13m gross revenues in 2020, compared to $3m on $8m in 2019. For 2021, SoundHound estimates it will make $15m gross profit on $20m gross revenue.
Started by Stanford grads
SoundHound's conversational intelligence technology appeals to companies that want to add customised voice assistants to their products and services, while still retaining and preserving their own brands, users and data. Counted among SoundHound's customers are Hyundai, Mercedes-Benz, Pandora, Mastercard, Deutsche Telekom, Snap, VIZIO, KIA, and Stellantis.
For example, SoundHound voice technology can enable drivers to ask for directions verbally in their cars and receive a reply.
According to SoundHound's website, the company was founded in 2005, when "a group of Stanford graduates embarked on a journey, fueled by a vision: Within their lifetimes, we would be talking to products just as we do other people. Inspired to make their vision a reality, our company was born with a simple and powerful mission: Add voice AI to everything."
Initially the company was named Midomi and it focused on music recognition through an app that was renamed SoundHound in 2009.
Speech-to-meaning technology
In a webcasted investor's presentation on 16 November, SoundHound CEO and co-founder Keyvan Mohajer explained the technology to listeners. He said most voice technology typically turns speech into text, and then determines meaning from that text. But SoundHound's developers took inspiration from the human brain, which doesn't use a two-step process but rather converts speech directly to meaning. SoundHound created proprietary technologies it calls "Speech-to-Meaning" and "Deep Meaning Understanding" to understand complex requests.
"With our Speech-to-Meaning, as you speak to SoundHound's technology, we perform both speech recognition and language understanding, which results in faster response time and higher accuracy, because real time language understanding can feed into the real time speech recogniser as additional information to reduce the potential errors."
2.2 million views of demo video
Mohajer said the company is aiming "to be in billions of devices with voice AI and provide conversational interactions with these devices".
"Every company will need to have a strategy in voice AI, and there will be success stories built on top of platforms like ours."
In a YouTube video demonstration of the SoundHound technology titled "This is Insane," a smartphone user's voice is heard peppering his device with a range of questions that were successfully answered in rapid succession. The video received 2.2 million views.
81 patents plus 146 pending
SoundHound has applied for 227 patents. Eighty-one have been granted, while 146 are still pending.
SoundHound's revenue is derived from three streams. Royalties are earned from products that use its technology, such as vehicles and other consumer goods. Subscription revenue comes from functions its AI technology performs, such as customer service, ordering food, and making reservations and appointments. The third source of revenue for SoundHound is monetisation – people who use products and services that employ SoundHound technology will be a source of sales leads and additional transactions.
Devices will initiate conversations
Mohajer said he envisions human interactions with voice AI-enabled devices being both reactive and proactive.
"We believe that devices around you can ultimately initiate the conversation based on certain triggers and context before you start talking to them. This leads to more interactions with more devices and more monetisation opportunities."
SoundHound plans to retain its existing management team following the merger.
The PIPE is being anchored by Oracle, Qatar First Bank, Koch Industries, and MKaNN Ventures. There will also be investments by Cota Capital, VIZIO, HTC, FIH Mobile (a Foxconn Technology Group company), Structural Capital, Provco Group, Sompo, and Pejman Nozad, among others.
Read more: Business news: Global inflationary stress spooks US, UK markets