Vodafone Idea (IDEA) sees quarterly revenue rise post-lockdown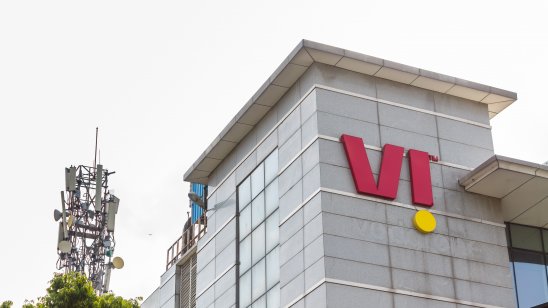 Vodafone Idea Limited, India's third-largest mobile telecommunication services provider, has reported a marginal surge in quarter-on-quarter revenue and narrowing of the net loss, helped by the easing of lockdown restrictions necessitated by the severe second wave of Covid-19.
Vodafone Idea's consolidated revenue from operations in the three months ended September was INR94.0bn ($1.26bn), up 2.8% from the preceding three months. The company's net loss narrowed to INR71.3bn in the latest quarter from INR73.19bn in the preceding three months, its exchange filing said.
The operating profit for the latest quarter surged INR38.6bn, up 4.2% quarter-on-quarter and including offsetting the cost from higher inflation during the period. The operating margin was 41.1% versus 40.5%.
Goernement relief
Vodafone Idea's performance was boosted by a relief package the government of India announced in September for telecommunication companies weighed down by debt obligations. The key reform was a four-year moratorium on dues and a revision of the definition of adjusted gross revenue. Operators will now only have to pay interest on the dues.
AGR is an annual government fee paid by service providers for the licence issued and the facilities offered, based on the revenue the companies earn.
"We welcome the Government's landmark reform package which addresses several industry concerns and provides immediate relief to the financial stress in the sector. During the last quarter, we witnessed a recovery in our operating momentum as the economy has started to gradually open up aided by the ongoing rapid vaccination drive," said Ravinder Takkar, Vodafone Idea's CEO and managing director.
"We continue to improve our 4G subscriber base on the back of superior data and voice experience. We continue to focus on executing our strategy to improve our competitive position and win in the marketplace," he continued.
The company's total gross debt as of September 2021 stood at INR1.94trn, including deferred spectrum payment obligations of INR1.08trn, adjusted gross revenue liability of INR634.0bn due to the government, and debt from banks and financial institutions at INR227.7bn.
Shares of Vodafone Idea ended 4.06% higher at INR10.25 on the National Stock Exchange.
Read more: Tata Steel profit up on demand and price increase