VF Corp's share price drops as earnings lag estimates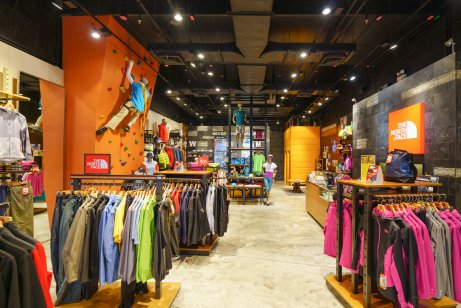 US footwear and apparel company V.F. Corp.'s share price fell 4.76% on Friday after an earnings report failed to live up to analysts' forecasts.
VF Corp. closed down $3.33 at $70.74 in New York after the company reported its latest earnings.
The price drop came in the face of a 80.76% rise in net income to $464.05m (£333.58m) from $256.72m a year earlier. Earnings per share (EPS) rose 78.79% to $1.18 from 66 cents.
V.F. Corp. is the parent company of Vans and The North Face.
On an adjusted basis, EPS rose 66% to $1.11, including a 2 cent contribution from acquisitions. But the adjusted EPS total missed a FactSet analyst consensus estimate of $1.15.
Pandemic disruptions
The company continues to be plagued by pandemic-related disruptions, said CEO Steve Rendle.
"We're very pleased with our broad-based strength across our portfolio and then more importantly, the execution of our teams, particularly in this changing and challenging environment," said Rendle on a conference call with analysts. "We are seeing improving outlook across the majority of our brands and regions, and I take a lot of pride in our organisation's ability to continue to adjust through these unprecedented times."
Revenue from continuing operations increased 23% year-over-year to $3.2bn.
Read More: Binance delays issuing Lazio coin
The difference between stocks and CFDs
The main difference between CFD trading and stock trading is that you don't own the underlying stock when you trade on an individual stock CFD.
With CFDs, you never actually buy or sell the underlying asset that you've chosen to trade. You can still benefit if the market moves in your favour, or make a loss if it moves against you.
However, with traditional stock trading you enter a contract to exchange the legal ownership of the individual shares for money, and you own this equity.
CFDs are leveraged products, which means that you only need to deposit a percentage of the full value of the CFD trade in order to open a position. But with traditional stock trading, you buy the shares for the full amount. In the UK, there is no stamp duty on CFD trading, but there is when you buy stocks.
CFDs attract overnight costs to hold the trades, (unless you use 1-1 leverage) which makes them more suited to short-term trading opportunities. Stocks are more normally bought and held for longer. You might also pay a stockbroker commission or fees when buying and selling stocks.