Velo3D shares up 13% as company looks to expand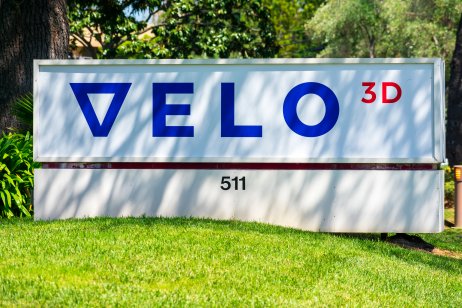 Shares of Velo3D, a 3D printing company from Campbell, California, were up nearly 13% to $9.23 (£6.70) on Monday as the company seeks to expand its customer base.
Since going public on 30 September, shares of the company are down 7.33%, which includes today's share price gain.
Technically demanding
Velo3D first emerged in 2020 as the company landed one of the most technically demanding contracts in manufacturing – Space X. The company used Velo3D's proprietary software and technology to produce several parts for its engines.
Earlier this year, reports suggested that SpaceX founder Elon Musk was interested in purchasing the company outright. However, the deal fell through shortly before Velo3D merged with JAWS Spitfire Acquisition Corp. to go public.
One way Velo3D separates itself from its competitors is through its software and printers. In an updated filing with the Securities and Exchange
Commission, the company describes its technology as "novel" because of its "ability to deliver high-value metal parts that have complex internal channels, structures and geometries."
And it has a solid sales strategy to boot. Customers can either purchase the company's 3D printers and license or have Velo3D customize the technology to fit their customer's needs.
Strategies for growth
Velo3D identified six strategies the company is working on executing to encourage growth.
First, Velo3D wants to focus on uncontested segments of its market such as "high-performance metal parts with complex internal geometries, including critical components within jet engines, fuel delivery systems and heat exchangers," according to its filing.
This increased segmentation could also help the company accomplish its goal of growing through a "land and expand" strategy, whereby the company grows by offering more products to its existing customers. In turn, Velo3D expects this strategy to help the company reach a global scale.
Velo3D is also considering adopting multiple revenue models to fit their customer preferences. This strategy could "increase total units sold and
optimize [the company's] margin profile," Velo3D said in its filing. Doing so could help the company both rapidly scale and expand through continued research and development.
To date, the company has spent more than $150m on R&D, according to the filing.
"We believe this will increase considerably the range of applications where our manufacturing technology will be competitive with traditional metal manufacturing techniques, thereby substantially expanding our addressable market," it said in its filing.