Value of EV battery projects hit $74.4bn in 9-months 2021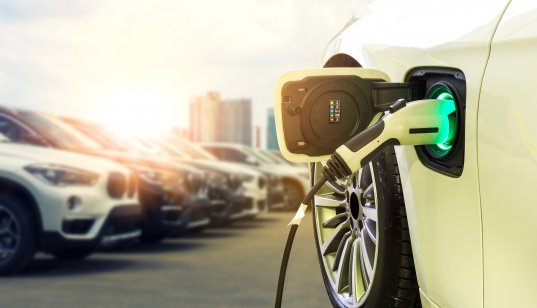 The combined value of the electric vehicle (EV) battery projects globally reached $74.4bn in the first nine months of 2021, more than tripled the value for the full-year 2020 at $21bn.
The surge reflected the accelerated development of the battery supply chain, according to Fitch Solutions which compiled the data on 26 November.
Fitch recorded 83 projects in the nine months of 2021, which is more than double the 37 recorded in the whole of 2020.
Moving away from Asia
In the second quarter of 2021, Fitch Solutions saw a trend when investment moved away from Asia to Western Europe and North America. However, in the third quarter, the firm noted that Asia was still dominant, accounting for 56.4% of the total global investment value.
"Over half of the Asian projects were in China, which suggests that despite efforts by companies in other regions to reduce their reliance on China, it will continue to be a major player in the battery industry, the firm said.
In the third quarter, Fitch recorded 34 manufacturing projects for EV batteries and related components and materials worth $36.3bn. Asia also accounted for almost half of the investment value in the nine months with 46.6%.
Increase upstream investment
Outside of Asia, North America had the biggest share of investment in both the third quarter and nine months of 2021 with 31.4% and 25.2% respectively as the region continues to develop a local supply chain.
The firm noted that the trend of increased investment into upstream activities continued from the previous quarter with mining or refining projects in almost all regions.
"We highlighted in our previous battery round-up that carmakers are becoming more active in upstream activities as they implement various strategies to ensure that they have sufficient supplies of the critical raw materials needed to produce EV batteries," Fitch Solutions said.
Read more: Hyundai Motor and LG Chem unit to establish EV battery plant in Indonesia