Utilities stocks a 'must own' for traders during economic recession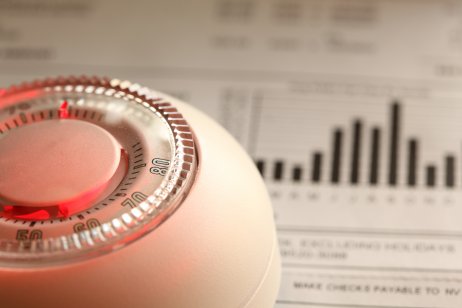 While speculative companies can be a gamble during economic downturns or recession, utilities stocks in water, gas, and electric remain in high use and are often a haven for traders.
Edward Moya, senior market analyst for OANDA in New York, told Capital.com: "The global energy crisis will keep supplies low, which is good news for most energy companies."
"Utility stocks will have great margins over the next few quarters and that is making them a must own for traders," he continued. "American Electric Power (AEP) and Duke Energy (DUK) are some of the household names Wall Street will want to gravitate towards."
What is your sentiment on XLU?
Vote to see Traders sentiment!
Utilities Select price chart
What are utilities stocks?
With a market capitalisation of more than $1.5tn, the utilities sector consists of companies offering consumer staples like water and sewer, electricity, dams, and natural gas.
David Jones, senior market analyst at Capital.com, said "Utilities are seen as a safe haven during a recession because they are not affected to the same extent as other stocks."
"People still need water, gas, and electric, and while they may cut back on usage, it still gets used," he explained. "Because they pay a dividend, they will always retain some appeal amongst investors."
"With a two-thirds chance of happening, the market is pricing in a short two to three quarter recession for the end of 2022."
by
Derek Horstmeyer: Professor of Finance at George Mason University
Utilities sector: The who's who
In addition to Wall Street staples like American Electric and Duke, other noted US utilities stocks include Edison International (EIX), the AES Corp. (AES), and NextEra Energy (NEE).
In the United Kingdom, National Grid (NG), United Utilities Group (UU), and Severn Trent (SVT) are three noted utility companies in the FTSE 100 (UKX).
FTSE 100 (UKX) price chart
Will utilities traders lift penny stocks?
Whether it's a craze in meme stocks or oil, traders will often dig deep enough during the frenzy that small unestablished companies experience massive spikes in share prices.
Jones said: "It's unlikely there will be a penny craze in utility stocks, by their very nature these tend to be larger companies.
However, "if anything has been overlooked, there may be opportunities for those who can dig out the small suppliers to large utility firms," he added.
What are penny stocks?
Penny stocks are common shares of smaller companies, trading from under $5 to less than a penny a share.
While some penny stocks trade on the New York Stock Exchange, most are over the counter (OTC) transactions through the electronic OTC Bulletin Board (OTCBB) or the privately-owned OTC Markets Group.