Product feedback platform UserTesting to go public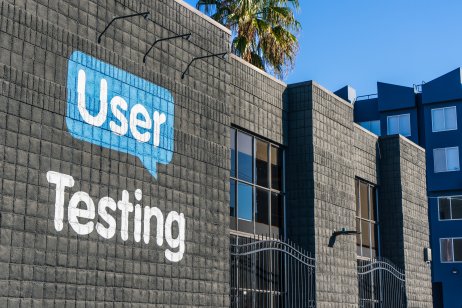 Product feedback platform UserTesting has become the first company in the burgeoning crowdsourced testing market to file for an initial public offering (IPO).
The company filed a registration statement with the US Securities and Exchange Commission last week and plans to trade on the New York Stock Exchange under the symbol "USER".
UserTesting is based in San Francisco and uses its proprietary video-based software to collect customer feedback on products for a wide range of corporate clients looking for quick and honest reactions to better innovate their offerings.
The platform focuses on providing more human feedback such as facial expressions, body language and tone of voice rather than just a stat sheet questions, the company noted in its filing with the Securities and Exchange Commission.
"When organisations only see their customers as a set of data points and charts and have limited time to directly spend with them, they miss the critical understanding they need to meet those customers' needs, which creates empathy gaps," the company wrote in the filing.
"Organisations that enable their teams to see and hear their customers are able to close the empathy gap and better understand what it is actually like to be a customer. They are able to then create better experiences that stimulate customer growth, loyalty and market share."
Building a network
UserTesting boasts 2,000 corporate customers, with a diverse client list including IBM, Lowe's, Lyft, Microsoft, Patagonia and Volvo.
Its customers include half of the Forbes 100 most valuable brands, 249 customers with at least $100,000 (£72,835) of annual recurring revenue (ARR) and nine customers with at least $1m of ARR.
Those customers can tap into UserTesting's contributor network, which has completed over 5 million test sessions – 80% of which were returned within a few hours for quick feedback.
Financial overview
The company, which launched in 2007, posted total revenues of $66.2m for the six months ended 30 June, up 43% from $46.5m over the same period the year prior.
UserTestings gross profit also grew to $48.3m through the first half of this year, up 50% from $32.3m through the first half of 2020.
The company intends to increase revenue over time by growing its customer base and among the customers it already has by looking for ways to expand the number of internal teams that use the platform through flexible subscription offerings.
Funding
UserTesting raised $100m in a funding round last year led by global venture capital and private equity firm Insight Partners, with participation from existing investors Accel, OpenView, and Greenspring.
UserTesting also actively acquires other companies including four within the last three years: information architecture provider usabiliTEST, multilingual experience testing company Teston, machine learning company Truthlab and market researcher UserMuse.
MarketsandMarkets estimates the global crowdsourced testing market will grow at a compound annual rate of 9.9% to become a $2bn industry by 2024, up from $1.3bn in 2019.
Perhaps UserTesting's biggest competition comes from a company called UserZoom, which raised $100m back in April from Owl Rock and other unnamed investors. UserZoom counts Google, PayPal and Salesforce among its customers and has also acquired smaller competitors such as EnjoyHQ.
UserTesting plans to use proceeds from the IPO primarily for working capital and other general corporate purposes, which may include product development, general and administrative matters, and capital expenditures. A portion may also be used or the complementary acquisitions of, or investments in, technologies, solutions or businesses.
Read more: GitLab IPO: should you buy the software stock for growth?