US to end support for coal-fired electric export credits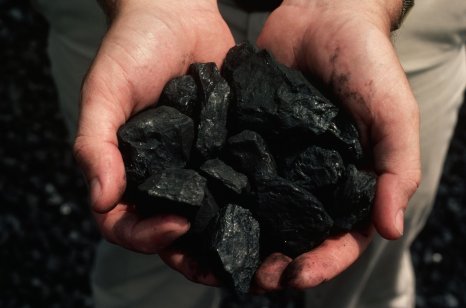 The US joined efforts to end export credits to coal-fired electric generation projects in favour of green energy Wednesday.
The initiatives are sponsored by the Paris-based Organisation for Economic Co-operation and Development.
Coal was trading on the futures market at just above $62 (£44.94) a US ton in late afternoon trading.
While environmental groups praised the move, US coal industry sources expressed disappointment with the agreement, but were not surprised that the Biden Administration signed on.
Representatives for the electric generation industry did not respond to an email or a call from Capital.com seeking comment.
In January, the Biden administration directed the US Treasury "to identify steps through which the United States can promote ending international financing of carbon-intensive fossil fuel-based energy while simultaneously advancing sustainable development and a green recovery." FAQ for New Fossil Fuel Energy Guidance for the Multilateral Development Banks | U.S. Department of the Treasury
Counterproductive
The coal industry said the agreement is counterproductive to addressing the broader efforts of combating the world's climate challenges.
"Coal remains absolutely critical to providing balance on the grid and underpinning affordability and reliability, particularly as the world transitions to more intermittent, weather-dependent sources of power," the industry's trade group, the National Mining Association, told Capital.com in an email.
International agreement
The agreement, which was also signed by Canada, the European Union, South Korea, Norway, Switzerland and the United Kingdom, would direct money away from coal-generated electric exports and towards clean energy.
In the US, the Treasury Department said, only CCUS, carbon capturing, utilisation and sequestration technology, qualifies for abatement. The focus of the US government involvement in the OECD is to explore ways to support global exports of renewable energy to combat global warming, the Treasury Department said in a press release.
G7 Summit
At a G7 meeting in June, member countries agreed that global investments in coal should stop immediately. The leaders also directed their nations to end export subsidies for thermal coal power generation by December 2021.
The coal industry said G7 nations should focus on ways to build support for emission control technologies that work with fuels the world actually uses, particularly carbon capture.
"Fossil fuels remain the lifeblood of the global economy and coal is the world's leading fuel for electricity generation and, instead of punitive policies, governments should be focusing on pursuing a globally replicable, technology-driven approach to emissions reduction with carbon capture, utilisation and storage at its core," the industry's email reads.