US natural gas futures continued to stumble amid warmer winter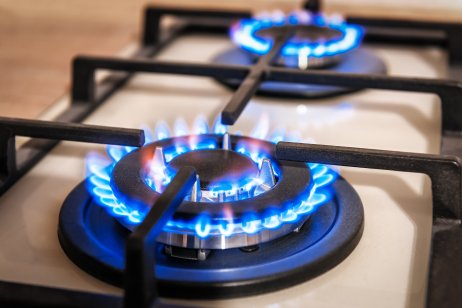 Natural gas futures continued to stumble on Monday, staggering into the $3 territory amid a mild winter forecast in the US.
At 9 am EDT (UTC-5), the price for January delivery was $3.75 MMBtu. By 1:30 pm, that price was $3.68, down nearly 11%.
Bespoke Weather Service reported Monday morning this December is "solidly on track" to be the second warmest on record, only behind 2015. "We continue to be faced with both a Pacific and Atlantic side of the pattern that promotes very warm weather in the eastern two-thirds of the nation."
The American weather service said over the next couple of weeks mid conditions will continue. But around 20 December, colder temperatures may appear.
A projection of a mild winter sent futures to their lowest price since July. A warm winter means less natural gas is used to heat homes.
Mixed reaction from Street
Natural gas companies are seeing a mixed reaction from Wall Street after prices enter the upper $3 mark. CNX Resources and Comstock Resources saw slight increases in stock prices, up 3% and 2%, respectively.
While Chesapeake Energy and Range Resources witness small drops, 0.63% and 0.60% during trading Monday afternoon.
Analysts said the markets aren't looking overly bleak for producers as the unrelenting global demand for US liquefied natural gas is strong. Pointing to historical data, analysts said natural gas prices are up significantly year to date and up 180% from a 25-year-low.
What is your sentiment on Natural Gas?
Vote to see Traders sentiment!
January contract
The January natural gas contract shattered last week, shedding $1.345/MMBtu (-24.6%), the worst weekly loss in more than ten years, EBW Analytics reported.
While shorts may take profits at any point, it is entirely possible that the January natural gas contract could plummet $2.00/MMBtu from $5.562/MMBtu, moving towards $3.56/MMBtu within the space of two weeks, according to Phil Flynn, senior analyst with Price Future Group.
Read more: US mid-day: Dow up big after Friday sell-off