US market close: Week ends red for indices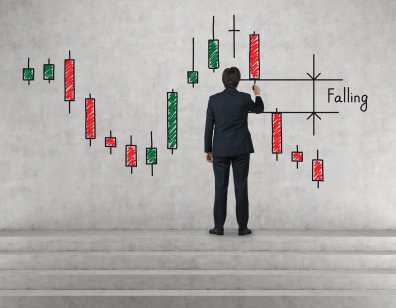 The US benchmark indices wobbled during early trading on Friday before falling into a steady decline and closing another week with a loss.
The Dow Jones Industrial Average fell 449 points, or 1.30%, the S&P 500 slipped 1.89%, while the Nasdaq Composite retreated 2.72%.
Over the last five days, the Dow is off 4.58%, the S&P is 5.68% behind, and the Nasdaq is down 7.55%.
Slow start to 2022
In an interview with Capital.com, Heather Wald, vice president and partner at Bel Air Investment Advisors in Los Angeles, said concerns over the US Federal Reserve's hawkish monetary policy have rattled equity markets for the first three trading weeks of 2022.
Through rate increases, balance sheet reductions, and a tapering of bond purchases, "monetary tightening has led to significant market volatility," she said. "A sharp rise in yields has also weighed on equity markets, particularly the tech-heavy Nasdaq, which has entered correction territory and is now down over 13% from its November high."
"We expect to see more volatility throughout 2022 but anticipate equities will end the year higher given strong corporate earnings and consumer balance sheets, with an attractive reset in valuations through portions of the equity market," said Wald.
What is your sentiment on BAC?
Vote to see Traders sentiment!
Winners & losers: Bank stocks fall
In the banking sector, shares of Wells Fargo are off 2.42%, Citigroup is down 1.86%, and JPMorgan is 1.75% lower.
Meanwhile, First Republic Bank slipped 2.51% while BlackRock fell 3.10%, Bank of America retreated 1.86%, and Goldman Sachs dropped 1.28%
In travel stocks, shares of American Airlines are down 2.74%, Delta Airlines is 2.56% lower, while Southwest Airlines is off 2.19%, and United Airlines is 2.87% in negative territory.
With rising Omicron cases around the globe, vaccine makers Pfizer are 2.37% lower, Moderna remains down at 4.45 % in the red, and Johnson & Johnson was 0.25% in decline.
Oil: Crude lower
Oil futures dropped on Friday as West Texas Intermediate March delivery lost 41 cents, or 0.5%, to settle at $85.14 a barrel on the New York Mercantile Exchange, while March Brent crude shed 49 cents, or nearly 0.6%, at $87.89 a barrel on ICE Futures Europe.
In energy stock, shares of Hess are off 1.42%, while Exxon Mobil is down 1.49%.
Gold: Ends week up
Gold futures went down on Friday but closed the week with another gain as February gold slipped $10.80, or 0.6%, to settle at $1,831.80 an ounce.
For the week, gold advanced 0.8%.
Forex: US buck moves up
On Friday, one US dollar remains at $1.25 of the Canadian dollar and $0.88 of the euro, but has moved higher against pound sterling at $0.74, after falling to $0.73 earlier in the week.
The yield on the benchmark 10-year Treasury note fell to 1.761% from 1.833% Thursday.
Read more: Will Elon Musk attend Tesla's (TSLA) next earnings call?