US market close: Wall Street mounts comeback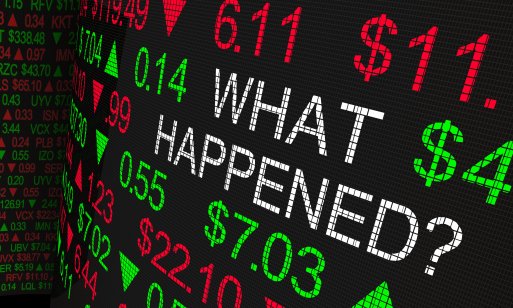 US stocks plummeted for most of the Monday session until rallying late to record gains just minutes before the closing bell.
The Dow Jones Industrial Average climbed 101 points, or 0.30% after losing over 1,000 points earlier in trading, the S&P 500 went up 0.28%, while the Nasdaq Composite improved 0.63%.
Halfway through the session, the Dow was down near 615 points, or 1.72%, the S&P was off roughly 2.31%, and the Nasdaq was approximately 2.76% in red territory.
The market had been in a downward spiral as investors began pulling back before the US Federal Reserve's policy meeting this week.
Fed meeting
The US Federal Reserve will begin a policy meeting this week to determine how high interest rates will go to control record inflation, which rattled the markets in anticipation of their decision.
When the two-day meeting concludes on Wednesday, the US Federal Open Market Committee is expected to outline multiple rate hikes beginning in March, while chair Jerome Powell may also reveal when the central bank could begin unwinding the balance sheet at his post-meeting news conference.
According to market positions, including Kathy Bostjancic, director of US Macro Investors Services at Oxford Economics, "chances are less than 5% the Fed would go higher than 25 basis points in March."
The Fed is also expected to start wrapping up its monthly asset purchase programme the same month.
What is your sentiment on US30?
Vote to see Traders sentiment!
Winners & losers: Tech mixed
In the technology sector, shares of Advanced Micro Devices (AMD) are down 1.92%, while Nvidia dropped slightly to 0.0086% in negative territory, and Intel backpedalled 0.19%.
Shares of Meta are up 1.83%, Twitter is up 0.69%, while Snap has fallen 1.00% and Pinterest is 5.64% better.
In other technology stocks, shares of Adobe are 3.95% higher, Apple is off 0.49%, Microsoft is 0.11% better, and Amazon is 1.33% in the green
Elsewhere, shares of AMC Entertainment Holdings dropped 7.40%, as GameStop retreated 5.84%.
With rising Omicron cases around the globe, vaccine makers Pfizer are 2.37% lower, Moderna remains down at 1.73 % in the red, and Johnson & Johnson is 1.15% in decline.
Oil: Lowest in over week
Oil futures are down on Monday as West Texas Intermediate crude for March delivery slipped $1.83, or nearly 2.2%, to settle at $83.31 a barrel on the New York Mercantile Exchange, while March Brent crude, the global benchmark, shed $1.62, or 1.8%, at $86.27 a barrel on ICE Futures Europe.
In energy stock, shares of Hess are up 1.20%, while Exxon Mobil is 0.21% better.
Gold: Precious metal rises
Gold futures went up to start the week as February gold jumped $9.90, or 0.5%, to settle at $1,841.70 an ounce.
Forex: US buck up
On Monday, one US dollar equals $0.88 of the euro, $0.74 of the Pound sterling, and $1.27 of the Canadian dollar, after falling to $1.25 of Canada's currency last week.
In the bond market, the yield on 10-year Treasury notes fell, dropping to 1.717% from 1.747% Friday.
Read more: Fed pivot frays markets ahead of Wednesday decision