US market close: Dow dives 540 points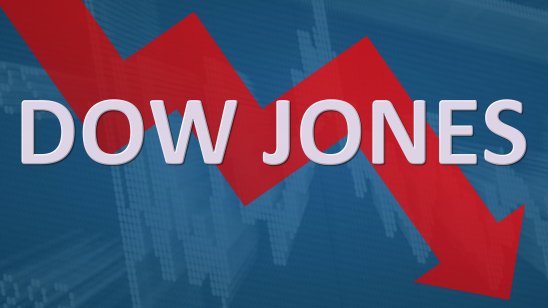 The Dow Jones Industrial Average declined 543 points, or 1.51%, to extend its three-session losing streak, the S&P 500 slipped 1.84%, while the Nasdaq Composite went down 2.60% on Tuesday.
Halfway through the session, the Dow was down around 1.48%, the S&P was down roughly 1.50%, and the Nasdaq declined about 1.78%.
Tech stays down
After starting the day in negative territory, afternoon trading did little to turn the session around for major tech stocks as shares of Adobe dipped 1.39%, Apple fell 1.89%, and Meta Platforms slipped 4.14%.
In other tech stocks, Microsoft fell 2.43% and Amazon was down 1.99%.
In social media stock, shares of Twitter have fallen 2.99%, Snap has plummeted 6.15% and Pinterest has lost 3.44%.
Elsewhere in the technology sector, shares of Advanced Micro Devices (AMD) are down 3.62%, while Nvidia was 3.86% lower and Intel dropped 1.69%.
Following reports the Biden Administration was investigating Alibaba to determine if the e-commerce company is a risk to national security, US listed shares for the Chinese-based company are down 2.26%, after falling 0.35% at the halfway point.
In the banking sector, shares of Wells Fargo are off 2.34%, Citigroup is down 2.43%, and JPMorgan is 4.20% lower.
What is your sentiment on US30?
Vote to see Traders sentiment!
Oil: Best since 2014
Oil futures went higher on Tuesday as West Texas Intermediate crude for February delivery rose $1.61, or 1.9%, to settle at $85.43 a barrel on the New York Mercantile Exchange, while March Brent crude tacked on $1.03, or 1.2%, to end at $87.51 a barrel on ICE Futures Europe.
In energy stocks, shares of Hess are 0.41% better, while Chevron is 0.33% higher.
Gold: Yellow metal recedes
Gold futures fell despite hitting small gains midway through the session.
February gold lost $4.10, or 0.2%, to settle at $1,812.40 an ounce after trading as high as $1,822.40.
Forex: Yield two-year best
On Tuesday, one US dollar equals $1.25 of the Canadian dollar, $0.88 of the euro, and $0.74 of the Pound sterling.
The yield on the benchmark 10-year Treasury went up to 1.827%, its highest level in two years.
Read more: Bitcoin trades below ,000 as interest softens