US CFTC charges man in futures and forex Ponzi scheme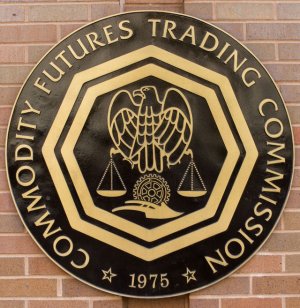 The US Commodity Futures Trading Commission filed a civil enforcement action against a Hawaiian man Thursday, who allegedly operated a Ponzi scheme bilking investors out of hundreds of thousands of dollars by promising high returns on forex and futures.
The 30-page complaint alleges Gregory Demetrius Bryant Jr swindled more than $400,000 (£290,808) from at least 35 people who believed they were investing in futures and the cryptocurrency forex. The complaint said Bryant spent more than $350,000 to pay his personal expenses. Another $66,000 was used to make Ponzi payments to hide his scheme, a press release about the complaint states.
Bryant is charged with committed fraudulent solicitation, misappropriation of funds, operation of an unlawful commodity pool and failure to register with the CFTC.
Alias
Between September 2016 to at least June 2020, Bryant received around $426,000 while running a fake commodity pool. He combined pool investors funds and traded a portion of those funds in several personal trading accounts, according to the complaint. He only spent $70,000 in trading and suffered net losses of approximately $22,000.
"Defendant traded only approximately 16% of the total funds solicited and received from pool participants and his trading was unprofitable. The payments Defendant made to pool participants were not from trading profits, but from funds he solicited from other pool participants. He has not been trading futures and forex for twenty years," the complaint reads.
According to the complaint document, Bryant used two aliases during the period – Gregory Surrey England and Surrey England – to operate his fraudulent scheme and operated Surrey Libor Capital and Libor Capital, neither of which were registered with the correct oversight authority, according to the complaint document.
When questioned by investors about their accounts, Bryant allegedly hid his fraud and misappropriation by telling them their accounts were "in great shape," and to expect returns or disbursement soon, but also that his business was suffering due to the coronavirus pandemic.
Spending spree
Bryant used the pool's fund to spend lavishly. The complaint shows he spent $356,000 of the $425,000 on international trips, shopping and rent. The complaint's outline of his spending includes:
$73,238 on ATM withdrawals
$68,388 on transfers to unknown accounts via xoom.com
$41,205 on personal shopping
$28,305 on Western Union transfers to unknown accounts
$15,316 on travel
$12,343 on rent
$5,309 on meals and groceries
Restitution sought
In continuing litigation, the CFTC seeks restitution, civil monetary penalties and a permanent ban on trading and registration. The complaint was filed in the US District Court in Hawaii.
Read more: Biden nominates three to US derivatives regulator