US cannabis company Springbig to go public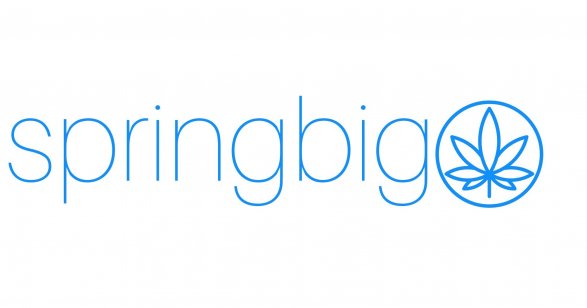 US cannabis customer-relationship (CRM) company Springbig has announced plans to go public through a merger with blank cheque company New York-based Tuatara Capital Acquisition Corporation (TCAC).
Boca Raton, Florida-based Springbig expects to begin trading on Nasdaq under the symbol SBIG in the first quarter of its 2022 fiscal year.
"We are thrilled to partner with TCAC and look forward to continuing to build our platform and broaden our offerings to take advantage of the significant growth potential at home and in the international cannabis markets," said Springbig founder and CEO Jeffrey Harris in a news release.
A blank cheque firm, also known as a special-purpose acquisition company (SPAC), exists to take another entity public through a merger, acquisition, or other transaction vehicle. SPACs go public before targeting other companies.
Company serves about 1,000 clients
Founded in 2017, Springbig serves about 1,000 clients across the United States and Canada that comprise approximately 2,300 retail locations. The company says it has about 41 million consumers enrolled in its business-to-business (B2B), business-to-consumer platform – through which 90 million transactions have been processed in the past year.
According to Springbig, the transactions have an attributable gross merchandise value in excess of $7bn.
"In the rapidly evolving cannabis industry, with numerous regulations and restrictions, Springbig has emerged as a market leader in direct-to-consumer marketing and engagement," said Al Foreman, CEO of TCAC, in the news release. "Springbig's technology platform drives loyalty and customer engagement, and in this regulated environment, a high level of engagement is crucial for cannabis retailers and brands to reach their customers in an increasingly competitive market."
Market expected to double within five years
According to the news release, the US cannabis market is expected to double over the next five years to about $40bn.
Cannibis is legal in 18 states, Springbig stated in an October blog post. About 62% of US states have allowed marijuana to be used recreationally or have decriminalised it.
Another seven states – Minnesota, Florida, Pennsylvania, Hawaii, Maryland, Delaware, and Missouri – have allowed it to be used for medical purposes and are moving towards legalising it for recreational use.
But President Joe Biden has proceeded slowly on legalisation at the federal level.
Canada legalised recreational pot in 2018
Canada legalised recreational-cannabis use in October 2018. The country had allowed medical-cannabis use for several years beforehand.
Springbig said it has grown revenue 105% annually since 2019 and is on track to deliver $24m for its 2021 fiscal year via its B2B software-as-a-service model. The company anticipates high growth to be sustainable in the medium term and accelerate as new recreational-cannabis markets emerge across the US.
Springbig added that it has "a robust pipeline of multiple potentially actionable" merger and acquisition targets.
CEO Harris previously founded CRM firm Inteq, which served such major companies as Adidas, Reebok, and Citibank.
TCAC's stock price was down marginally Friday on the Nasdaq Capital Market.
Read More: Record high US job openings continue in September