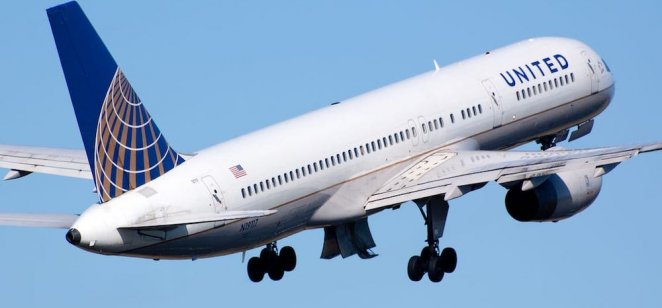 United Airlines CEO Scott Kirby says sacking staff who refuse to get a coronavirus vaccine is "just the right thing to do". The company's deadline for all of its 67,000 US-based staff to be vaccinated for Covid-19 expired on 27 September. Around 300 staff are yet to comply with the order.
An additional 2,000 workers have requested an exemption on medical or religious grounds. United intends to place those employees on medical leave or unpaid personal leave until the Covid-19 pandemic "meaningfully recedes".
Saving Lives
Kirby says United's mandate is "about saving lives", protecting both staff and customers.
He tells the BBC that "when I retire someday, hopefully long in the future, I will look back at this and it will be one of the proudest moments of my career that we've made the tough decision, but the right decision to require vaccines...
"Despite all the rhetoric and all the challenges that business leaders may think they're going to have with the vaccine requirement, we did it. It was seven weeks from the time we announced it until we finished and we got to 99%."
Lawsuit and unions
If United does dismiss staff, the process could take months as the company says it would follow agreements with trade unions.
On 24 September, six United employees filed a lawsuit against the airline, alleging that the company's policy violates the Americans with Disabilities Act and Civil Rights Act.
The plaintiffs, including two pilots and a flight attendant, claim the airline is embraked on a "pattern of discrimination against employees who requested religious or medical accommodations" and that placing them on an enforced leave of absence means "that they would be effectively terminated".
United told Forbes it will "continue to vigorously defend our policy".
A fractured system
Mr Kirby has argued for a single worldwide system for recognising the Covid-19 vaccine and passengers's test status. The International Airline Transport Association (IATA) and others have tried to introduce such a system.
"It's really complicated, and I don't blame governments," says Kirby, adding that "there's different vaccines in different parts of the world, every country has their own regulatory apparatus... I've never thought that we would get to a world where we had a single system that applied broadly, it'd be great if we could, just it was always impractical."
Rival airlines
Other airlines are also taking action to get staff vaccinated. Hawaiian Airlines employees will have to have received their final vaccination dose no later than 1 November. Delta Airlines has a vaccine-or-test rule, and is charging unvaccinated employees an extra $200 a month for health insurance. American Airlines is suspending pay protections for unvaccinated staff who need to quarantine. And Frontier Airlines requires that its employees were vaccinated against Covid-19 by Oct. 1 or that they are regularly tested.
Huge fall in demand
Covid-19 has hit the airline industry hard. United, the world's fourth largest airline before the virus struck, has lost $8.7bn over the pandemic. Last year, airline passenger numbers fell 60% to 1.8 billion and the industry lost $126bn, according to IATA.
But there are signs of recovery. United's flew 38.6m passengers in the first six months of this year, reports the BBC – up slighly on the same period last year, mostly due to domestic travel, but still around half of pre-Covid levels.
Acknowledging that "the Delta variant caused a setback", Kirby hopes the easing of travel restrictions and the reopening of transatlantic travel will see passenger numbers return to pre-Covid levels.
He says that United wants to reach "at least a breakeven [point] at the start of the next year, particularly as we get vaccination rates up, and as Delta variant cases start to come down."
Biden's bid
President Biden's administration supports employer vaccine mandates, seeing them as a way to boost vaccination rate and prevent outbreaks.
Biden has asked the Occupational Safety and Health Administration to draft a rule requiring American businesses with 100 or more staff to mandate either vaccinations or weekly Covid-19 testing for their employees.
Read more: United Airlines expected to confirm $30bn order this week