Uniper and Shell win shares in EU's €5.2bn hydrogen projects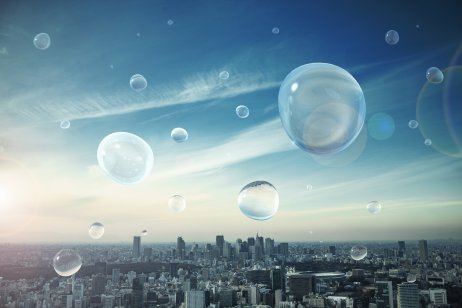 Shell (RDSa), Uniper (UN01) and Air Liquide (AIfr) are among the companies that will get a slice of the EU's €5.2bn funding for hydrogen projects, as Europe continues to push ahead with options to replace Russian commodities.
Shell (RDSa) price chart
"The Commission has approved, under EU State aid rules, a second Important Project of Common European Interest ('IPCEI') to support research and innovation, first industrial deployment and construction of relevant infrastructure in the hydrogen value chain," the European Commission said in a statement.
What is your sentiment on IBE?
Vote to see Traders sentiment!
Uniper (UN01) price chart
Member states will provide public funding for the "IPCEI Hy2Use" project – which is expected to unlock an additional €7bn in private investments.
"As part of this IPCEI, 29 companies with activities in one or more member states, including small and medium-sized enterprises ('SMEs') and start-ups, will participate in 35 projects," the EC confirmed.
Air Liquide (AIfr) price chart
Energy stocks to benefit from EU hydrogen fund
In addition to Shell (RDSB), Uniper (UN01) and Air Liquide (AIfr), other companies listed by the EC to work on the hydrogen projects include Engie (ENGI) and Iberdrola (IBE). Both energy companies will work on infrastructure developments.
Engie (ENGI) price chart
The EC said that the aid being given to the companies involved will be limited to what is necessary and won't unduly distort competition.
It was also noted that if large projects covered by the IPCEI turn out to be very successful, generating extra net revenues, the companies will return part of the aid received to the respective member state under a claw-back mechanism.
Iberdrola (IBE) price chart
Why invest in hydrogen?
The EU's push to focus on hydrogen is because it is regarded as key for the green transition.
"It allows us to produce carbon-free steel, cement and chemicals and can replace large quantities of fossil fuels," Commissioner Thierry Breton, in charge of the internal market, said.
Moreover, President Ursula von der Leyen said it will also help Europe reduce its dependency on Russian gas.
"We need to bring this niche market to scale. That is why we are creating a Hydrogen Bank. And we will also increase our financial participation in Important Projects of Common European Interest. This will help enable breakthrough innovation and positive spill-overs for all of the EU economy and help power the economy of the future," she said.
Carbon emissions futures (ECFZ22) price chart
Natural gas and crude oil volatility
The push for other electricity sources comes as the current global energy crisis has sent commodity prices soaring and left countries scrambling to find replacement oil and gas that they would otherwise have received from Russia.
For natural gas, the price soared by 240% by the second week of June for 2022. In the past this energy market's popularity has been overshadowed by crude oil.
US natural gas price chart
A Capital.com Pulse Report showed there was a jump in natural gas trades from around 858,000 to 1.5 million between 1 April 2022 and 30 June 2022, for example.
However, with so much discussion on Europe's dependency on Russian gas, following the Kremlin's invasion of Ukraine, it is perhaps not surprising that the market volatility has caught traders' attention.