UK tech wins bumper £29.4bn investment in 2021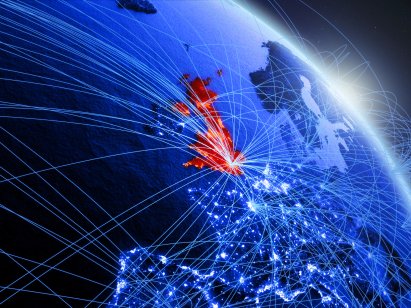 The UK technology industry has achieved its best year ever, according to a report today from the Department for Digital, Culture, Media & Sport.
Some £29.4bn flowed into UK tech in 2021, up from last year's figure of £11.5bn.
Almost £9bn of all venture capital invested went into start-ups and scale-ups.
The combined value of UK tech companies founded since 2000 is now £540bn, after the biggest year-on-year increase since 2013/14. Back then investment grew from £1.5bn to £3.5bn.
UK tech is third of Europe's total
According to the report, UK tech captured more than a third of the £89.5bn investment in European tech in 2021.
The £29.4bn raised by UK start-ups and scale-ups was double the figure raised in Germany (£14.7bn) and almost three times that raised by France companies (£9.7bn).
UK venture capital firms have also had a record year and raised £7bn, with record-breaking fundraisings from London firms including Index Ventures, Balderton Capital, 83North and Eight Road Ventures.
Investment from the US
The bulk of the money coming into UK tech over the year was from the US – 37% up from 31.5% last year. The majority of this investment was in fintech and health tech companies.
The report suggests competition for deals among VC funds is intensifying as more US venture funds set up offices in the UK, including Bessemer Venture Partners, General Catalyst, Lightspeed Venture Partners and Sequoia Capital.
Increased investment has resulted in more unicorns – private companies valued at more than $1bnn – with 29 created this year alone. They include e-commerce platform Depop, car-sales platform Motorway, insurance disrupter Marshmallow and challenger bank Starling.
More unicorns than France and Germany combined
This takes the UK's total unicorn figure to 115, with 25% of the UK's total unicorns created in 2021 alone. It also indicates that the UK has more unicorns than France (31) and Germany (56) combined.
Cambridge is the leading regional tech city in the UK, though it only narrowly beat Manchester into second place.
Edinburgh, Cardiff and Belfast are also in the top 10 for capital raised, illustrating how the tech sector has spread across all regions and nations across the UK.
Read more: Tech start-up Rezolve gearing up to trade on Nasdaq