UK's Safestay shares rocket as it announces a takeover offer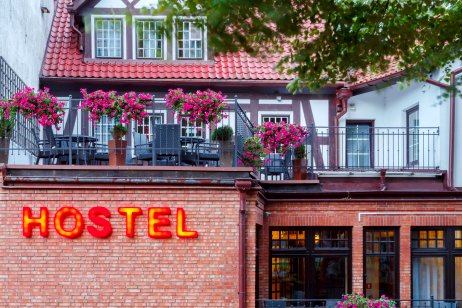 UK-based accommodation services company, Safestay's stock price jumped on Friday morning, as it announced that it was approached for a possible takeover which was being reviewed by its board.
The share price for the group rose by 25% to 25p in response to the company's statement that the board was "determined to undertake a review of the strategic options... (which) include, but are not limited to, a sale of the company which will be conducted under the framework of a "formal sale process" in accordance with the Takeover Code," the release noted.
In response to the global pandemic and to enable the business to "re-emerge stronger", the company was considering options with its advisors, as mentioned in its full-year financial review, published on 30 July 2021.
Safestay, which provides affordable accommodation in city centres around Europe, added that the bid approach received by the board was at a "very early stage and highly conditional". "The Board has appointed PricewaterhouseCoopers (PwC) as its financial advisor. Parties with a potential interest in making a proposal should contact PwC," the statement added.
Cost reduction and capital gains
The company also outlined that it had been successful in reducing its cost base by taking advantage of government support and renegotiating rental agreements with landlords. Safestay also completed the sale of two of its assets and raised £16.8m, which has given it sufficient capital to compete in the market as the economy recovers, the release noted.
"From May, we began reopening our portfolio of premium hostels and we have seen occupancy improve month on month in line with internal forecasts. Following the two disposals earlier this year for a combined total of £16.8m, we reduced borrowings by 35% and injected £6.3m in cash to support the transition back to being fully operational," said Larry Lipman, chairman, Safestay.
"Individual and group bookings are coming in for the winter and for 2022 and underpin our confidence of returning to pre-Covid levels of trading," he added.
Biggest single-day jump
"Shares of Safestay witnessed the biggest single-day jump in the present calendar year, hitting a fresh 52-week high as the hostel brand announced to review the strategic options for the possible sale of the corporation," Kunal Sawhney, chief executive of equity research firm Kalkine Group told Capital.com.
"The deliberations with regard to a potential sale started after the company received an early approach over a possible takeover. Meanwhile, the sale of two assets has provided a significant cushion that has helped the business in resuming the operations from May," he added.
"The board's unanimous stance in supporting a strategic review of all potential options have been thoroughly welcomed by the investors with the shares advancing as much as 32.5% to an intraday peak of 26.5p from the previous close of 20p."
Read more: UK retail sales fall in August despite lifting of lockdown