UK's Bunzl nudges up outlook as acquisitions boost revenue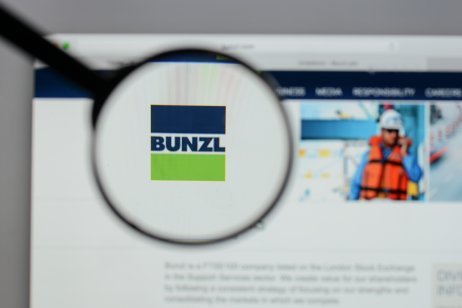 Distribution and outsourcing firm Bunzl today reported higher revenue in the third quarter and said it now expected "slight" revenue growth for the full-year 2021.
Revenue for the July-September period was 7.8% higher year-on-year at actual exchange rates, and 13% higher at constant exchange rates. Underlying revenue growth at constant exchange rates was 2.5%.
The FTSE 100 firm said the acquisition of US-based agricultural supplies distributor Intergro and safety and medical supplies distributor McCue contributed revenue growth of 4.3%. A greater number of trading days compared to 2020 further boosted revenue by 6.2%.
The company's share price was up nearly 3% in early Tuesday morning trading, before falling by around 0.5%.
Marginal gains
Bunzl said a boost from product inflation, particularly in North America, was offset by a 9.4% impact on growth from a decline in sales in its own-brand, Covid-19 related products.
Bunzl sources and delivers items including latex gloves, packaging, stationery and disposable cutlery, and had warned in August that labour and materials shortages could impact business.
The company's margin expectations for the year are unchanged and expected to be slightly ahead of historical levels. In 2022 Bunzl expects this to return to more historical levels as its mix of sector and product sales returns to normal.
Chief executive Frank van Zanten called it a "good trading performance" and said the company's acquisition pipeline remained "active" with the support of its balance sheet.
Read more: Bunzl expands operations and acquires two businesses