UK gas prices rally upward as oil creeps down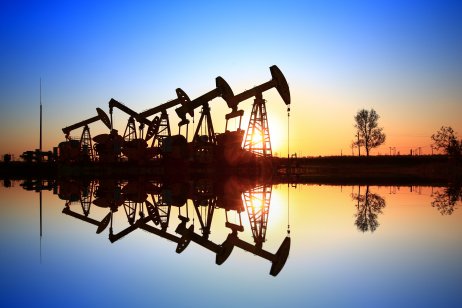 EU gas prices kept close to €90 ($101.67, £75.58) per megawatt hour (MW/h), dropping slightly after a six-day rise since 10 November. Cooler-than-average temperatures are expected in the region, which will see increasing demand.
UK gas prices traded above 230p per million British thermal units (MMBtu), a level last seen in mid-October. The UK has been affected by a gas-supply shortage after the closing of rough storage facility in 2017 as reported by The Financial Times, forcing the nation to reply more heavily on natural-gas imports.
Much like the rest of Europe, the UK is also expected to go through a cold snap. One of the top UK energy suppliers, Centrica Plc, released a warning on the upcoming low temperatures.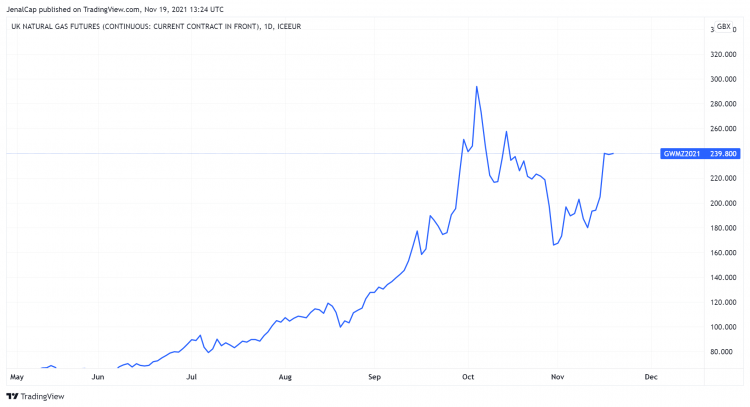 Recent UK natural gas prices – Credit: TradingView
Meanwhile, both WTI Crude and Brent oil are edging lower, trading at $78 and $80 per barrel respectively.
Oil prices have been on a four-week decline amid reports of a coordinated reserve release between the UK, India, Japan and South Korea, as reported by Reuters.
Read more: High gas prices could discourage coal-to-gas switch