ASOS reports a slowdown in sales growth due to COVID-19 uncertainty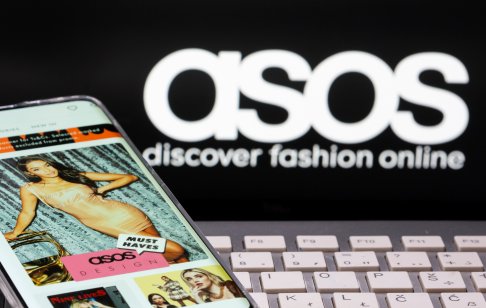 British online fashion retailer ASOS has reported a rise in sales in its trading statement released today, however it said trading over the past three weeks of was "muted" due to COVID-19 uncertainty and other factors.
Volatility
ASOS, an online-only fashion retailer that targets 20-somethings with its fashion range, reported its total revenue to be £1.29bn in the four months leading up to June 30, compared to last year's figures, which were around £1bn. The increase in total revenue was mainly driven by the rise in its active customer base, which went up by 1.2 million to over 26 million.
However, due to foreign exchange movements, and increased freight costs due to global supply-chain disruptions and lockdown restrictions, the company saw a drop in its gross profit margin, which fell by 150 basis points.
The company also warned of continued volatility "given the evolving COVID situation".
The statement read: "We anticipate a measure of volatility to continue in the near term, given the rapidly evolving COVID situation worldwide. As a result, we expect our underlying P4 growth rate to be broadly in line with the prior-year comparable period. We expect overall full-year adjusted profit before tax to be in line with our expectations."
Strong performance
CEO Nick Beighton commented: "ASOS has delivered another strong performance against a backdrop of continued social restrictions and global supply-chain pressures, and I would like to thank our ASOS team members for their continued commitment, resilience and enthusiasm through the pandemic.
"Although mindful of the continued impacts of the pandemic on our customers in the short term, we believe that the structure of the global e-commerce fashion market has changed forever, which will drive an increase in online fashion sales over the long term.
"We're excited about the size of the prize ahead of us and the opportunity of delivering on our ambition of being the number-one destination for fashion-loving 20-somethings," Beighton added.
Crucial quarter
Experts have said the next quarter will be crucial for ASOS.
Sophie Lund-Yates, equity analyst at Hargreaves Lansdown, said: "Bad weather and ongoing uncertainty mean ASOS' UK sales trends weakened towards the end of June. This is to be expected – if there's any doubt about when so-called freedom-day is going to happen, its young, core customers will hold off on buying party dresses.
"Heavy rain means less socialising, too. With restrictions set to ease in the coming days, we could see increased demand as people gear up to hit bars and clubs once more.
"There is a lot resting on sales regaining some of the lost ground, with the market clearly disappointed in the uncertainty pointed out in ASOS' trading statement.
"Next quarter will be crucial because it will give a better indication of the sales pace ASOS can achieve in more normal times. By that point, there should be even more clarity on social activity, and a clearer view of the shape of ASOS' future should come into focus.
"It's possible that as customers become busier and not confined to their sofas, they'll be scrolling the ASOS app less frequently, and therefore purchase less. What these different dynamics will mean for the numbers over the medium term is yet to be seen."
The ASOS stock price opened at 4,349p, and at 10:10 BST (UTC +1) the price had dropped to 4,034p.
Read more: ASOS teams up with Nordstrom to build brand awareness