UK Facebook users may be owed billions in anti-competition case
Subscribe to Weekly Highlights
The major market events for the week ahead right in your inbox.
Subscribe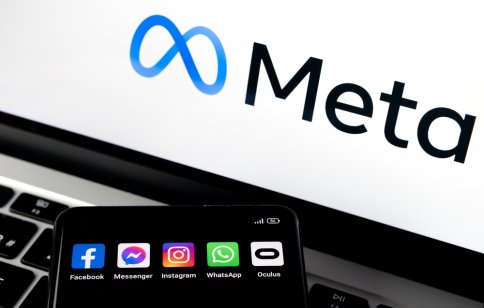 Content
An international competition law expert announced on Friday that she is launching a major class-action claim against Meta Platforms (Meta) for "abusing its market dominance" for a minimum of £2.3bn ($3.2bn plus) damages on behalf of affected UK Facebook users.
Dr Liza Lovdahl Gormsen, who is also a senior adviser to Britain's Financial Conduct Authority (FCA) watchdog, has claimed that 44 million people in the UK were affected by the breach between October 2015 and December 2019.
Despite the latest case against the company, shares in Meta (FB) were up 0.63% in early trading on Friday on the Nasdaq.
Capital.com has taken a closer look at the legal case against Mark Zuckerberg's company, what might happen next and the possible wider implications of the legal dispute.
The case against Meta
It is being alleged that Meta abused its market dominance to impose unfair terms and conditions on British users of the platform, giving it the power to exploit their personal data.
"By exploiting users' data, both within the Facebook platform and off-platform through mechanisms like the Facebook Pixel, the company was able to build very detailed pictures of users' internet usage. By using deep data profiles of its users, the company generated excessive profits," the claim said.
"In a free and fair market, competition should lead to lower prices and increased quality. But the bigger a company is in the market, the less choice we have, no matter what else they're doing. Facebook has exploited its dominance at its users' cost," Lovdahl Gormsen added to the online statement.
What is your sentiment on META?
Vote to see Traders sentiment!
What happens next?
Gormsen's lawyers, Quinn Emanuel Urquhart & Sullivan, LLP, have written to Meta to notify them of the claim.
Brought under the Competition Act, the action, to be heard by London's Competition Appeal Tribunal, will be the first of its kind against Meta in the UK.
The aim of the case is to secure a minimum of £2.3bn of damages against Meta, plus interest. It would mean potentially a pay out of £52.27 per user, if all 44 million people receive damages.
Capital.com contacted Meta Platforms for a response to the claim. A spokesperson sent the following statement: "People access our service for free. They choose our services because we deliver value for them and they have meaningful control of what information they share on Meta's platforms and who with. We have invested heavily to create tools that allow them to do so."
Meanwhile, the opt-out class action binds a defined group automatically unless individuals opt out.
Crackdown on big tech
This case comes just days after Facebook lost an attempt to strike out a competition legal action by the Federal Trade Commission (FTC), one of the biggest challenges by the US government against a tech company in decades.
It means the FTC can now pursue the case against the social media company after a judge said it had enough proof to argue that Facebook exercises monopoly power in the market for personal social networking services.
"Ultimately, whether the FTC will be able to prove its case and prevail at summary judgment and trial is anyone's guess. The Court declines to engage in such speculation and simply concludes that at this motion-to-dismiss stage, where the FTC's allegations are treated as true, the agency has stated a plausible claim for relief," Judge James Boasberg said.
In response, Reuters news agency reported that Meta said it was confident it would prevail in court.
"Today's decision narrows the scope of the FTC's case by rejecting claims about our platform policies. It also acknowledges that the agency faces a 'tall task'proving its case regarding two acquisitions it cleared years ago," a Meta spokesperson said in an email statement.
Wider implications
The use of personal data by Google, as well as Facebook, also made headlines last week after France's data regulator, CNIL, fined the two companies on 31 December for failing to make refusing cookies as easy as it is to accept them, the ruling said.
CNIL fined Google, which owns YouTube, for a total of $170m, while Facebook was fined close to $68m.
Since the EU passed a law in 2018 on personal data, companies have faced stricter rules requiring them to seek direct user consent before installing cookies on computers; cookies that are valuable to firms as it helps them to personalise advertising.
The recent legal cases, if successful, would have wider implications on internet firms and if further precedents are set that could lead to another profound shift in how personal data is used.
Read more: Growth vs value stocks: Who will win the race this year?