UK cannabis producer expands into Europe with acquisition
Subscribe to Weekly Highlights
The major market events for the week ahead right in your inbox.
Subscribe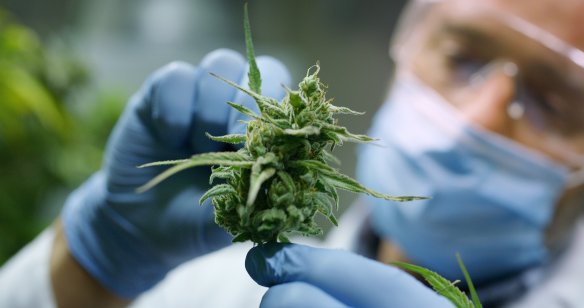 Content
Shares in medical cannabis producer Kanabo jumped 8% on Monday after it announced it was to acquire the European assets of Canadian rival Materia in an all-share deal.
Kanabo shares were 8.3% higher at 16.4p in early afternoon trade on the London Stock Exchange.
The deal would see Kanabo become the largest medicinal cannabis company in the UK and enabled to exploit Materia's new production capabilities as well as its distribution channels in the German market, the company said.
Canada cannabis legal
Materia is based in Canada, where the medicinal use of cannabis has been legal since 2013. In 2018, Canada passed laws to make the recreational use of cannabis legal also.
There were no financial details behind the deal, other than it would be fully satisfied through the issue of Kanabo shares, and that Kanabo will provide Materia with a loan facility amounting to C$2.5m ($1.9m), of which C$500,000 will be advanced immediately.
The UK is the world's largest producer of legal cannabis (cannabis for medical and scientific reasons), although it remains illegal to use the drug recreationally in the country.
A report earlier this year showed that the UK produced nearly 95 tonnes in 2016 for medicinal use, accounting for around 45% of the global total.
New partnerships
Kanabo said on Monday that it had been actively exploring new partnerships to accelerate its growth and market share, and said Materia's infrastructure would be crucial in expanding its existing supply chain.
Chief executive Avihu Tamir said: "Together with Kanabo's R&D and commercialisation capabilities, I expect this enlarged group to become the biggest public cannabis company in the UK and EU, and puts us in a unique position as the multibillion-pound medicinal cannabis market begins to grow in Europe."
Kanabo said it forecast the European medicinal cannabis market to total an annual €3.2bn (£2.74bn, $3.77bn) by 2025.
Read more: Marijuana stock to buy in 2021: 5 ways to get exposure to the growing industry