US Bancorp buys MUFG Union Bank for $8bn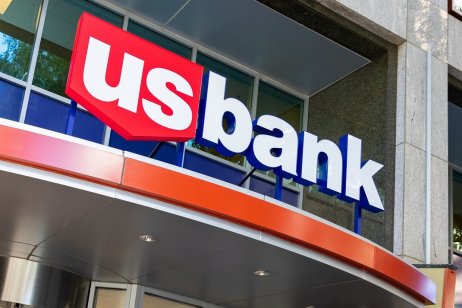 US Bancorp said Tuesday it will buy MUFG Union Bank from Japan's Mitsubishi UFJ Financial Group (MUFG) – the world's second-largest bank holding company – for $8bn (£5.86bn).
Headquartered in New York, MUFG Union Bank has around 300 branches, mostly located in California, Oregon and Washington State. US Bancorp will gain over 1 million customers and about 190,000 small business customers on the West Coast in addition to approximately $58bn in loans and $90bn in deposits, according to a press release.
At 10:32 EST, US Bancorp shares rose 1% to $56.41, bringing the stock's year-to-date gain up to 22%.
"The acquisition of MUFG Union Bank underscores our commitment to strengthen and grow our business on the West Coast, make investments to serve customers and local communities and enhance competition in the financial services industry," said Andy Cecere, US Bancorp's chair, president and chief executive.
Japan's MUFG will hold 2.9% of US Bancorp
Tuesday's deal comprises $5.5bn in cash and approximately 44 million shares of US Bancorp common stock. On closing of the transaction, Japan's MUFG will hold a minority stake of approximately 2.9% in US Bancorp. The transaction is expected to close in the first half of 2022.
Minneapolis-based US Bancorp, the fifth-largest bank in the US by asset size, has almost 70,000 employees and $559bn in assets as of 30 June. The company's branches are mainly located in the western and midwestern US.
US Bancorp is the parent company of US Bank National Association, which operates as US Bank.
Read more: US banks come off their highs