TUI stock slides after posting losses for the year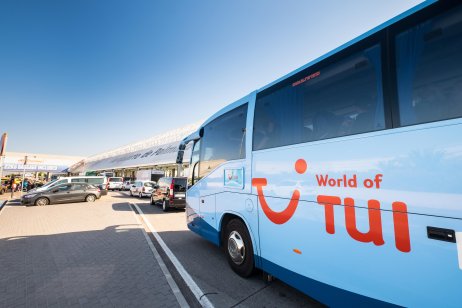 Travel and tourism group TUI (TUI1) saw the price of its stock drop by almost 3% in early morning trading after delivering a mixed annual report.
The price fell to €2.40 ($2.71) shortly after opening in Frankfurt today. The company posted a loss for the year to end of September of € 2.47bn – with revenue down to €4.73bn from €7.94bn for 2020.
The German-based company, like all firms in this sector, has struggled since Covid restrictions severely affected tourism. TUI's hotel, airline and cruise businesses have all been hit by low booking levels.
TUI stressed that it was close to reaching break-even in the final quarter of 2021 and pointed to a year-end net debt of €5bn, a reduction of €1.4bn since the third quarter.
Optimism for 2022 recovery
Though there remain uncertainties regarding the future effect of Covid variants on travel, TUI expects travel bookings in summer 2022 to return to pre-pandemic levels.
In its report, the company said: "Looking ahead to the 2022 summer season, we are positive. The indicators and trends are intact; summer 2022 is well booked and currently in line with capacity expectations."
"Presently, at the end of 2021, we are seeing the fourth wave [of Covid], among others in our home market Germany. At the same time, many countries in southern Europe are very stable, with low incidences and high vaccination rates. These are destinations that were also well booked and very safe last winter.
"However, it is crucial to look ahead to spring and summer 2022. It is still too early to make a real forecast for the 2022 summer season. But we are optimistic that tourism will be able to recover to 2019 levels next summer.
"At the same time, we also know from 2021 that bookings will be made much later and at shorter notice. Bookings for summer 2022 from all TUI markets are already very encouraging."
Read more: Jet fuel costs may wreck air traffic revival in India: ICRA