Summary
Historical Data
Events
Income Statement
Balance Sheet
Cash Flow
Ownership
Trading Conditions
Spread
51.6

Long position overnight fee

Long position overnight fee

---

Margin. Your investment

$1,000.00

Overnight fee

-0.010938 %
Charges from borrowed part
($-0.44)
Trade size with leverage ~ $5,000.00
Money from leverage ~ $4,000.00

---

Go to platform

-0.010938%

Short position overnight fee

Short position overnight fee

---

Margin. Your investment

$1,000.00

Overnight fee

-0.011284 %
Charges from borrowed part
($-0.45)
Trade size with leverage ~ $5,000.00
Money from leverage ~ $4,000.00

---

Go to platform

-0.011284%
Overnight fee time
21:00 (UTC)
Min traded quantity
1
Currency
JPY
Margin
20%
Stock exchange
Japan
Commission on trade
0%
*Information provided by Capital.com
Key Stats
| | |
| --- | --- |
| Prev. Close* | 6864 |
| Open* | 6634.5 |
| 1-Year Change* | 15.23% |
| Day's Range* | 6552.8 - 6747.2 |
| 52 wk Range | 5,930.00-9,150.00 |
| Average Volume (10 days) | 578.30K |
| Average Volume (3 months) | 11.96M |
| Market Cap | 888.52B |
| P/E Ratio | 29.61 |
| Shares Outstanding | 139.16M |
| Revenue | 223.80B |
| EPS | 213.10 |
| Dividend (Yield %) | 2.39303 |
| Beta | 0.69 |
| Next Earnings Date | May 10, 2023 |
All data is provided by Refinitiv, except for data marked with an asterisk, which is *data provided by Capital.com
Last Week

Last Month

Last Year

Last two Years

Max
| Date | Close | Change | Change (%) | Open | High | Low |
| --- | --- | --- | --- | --- | --- | --- |
| Jun 30, 2022 | 6575.7 | -99.7 | -1.49% | 6675.4 | 6753.2 | 6552.8 |
| Jun 29, 2022 | 6864.0 | 190.6 | 2.86% | 6673.4 | 6871.9 | 6673.4 |
| Jun 28, 2022 | 6722.3 | 96.7 | 1.46% | 6625.6 | 6725.3 | 6613.6 |
| Jun 27, 2022 | 6674.4 | 49.8 | 0.75% | 6624.6 | 6696.4 | 6603.6 |
| Jun 24, 2022 | 6603.6 | 58.8 | 0.90% | 6544.8 | 6613.6 | 6522.8 |
| Jun 23, 2022 | 6523.8 | 47.9 | 0.74% | 6475.9 | 6547.8 | 6473.9 |
| Jun 22, 2022 | 6434.1 | 1.1 | 0.02% | 6433.0 | 6469.0 | 6334.3 |
| Jun 21, 2022 | 6474.0 | 119.8 | 1.89% | 6354.2 | 6512.9 | 6354.2 |
| Jun 20, 2022 | 6394.1 | -88.8 | -1.37% | 6482.9 | 6537.8 | 6334.3 |
| Jun 17, 2022 | 6425.1 | 40.9 | 0.64% | 6384.2 | 6471.0 | 6374.2 |
| Jun 16, 2022 | 6474.0 | -209.4 | -3.13% | 6683.4 | 6694.4 | 6454.0 |
| Jun 15, 2022 | 6583.7 | -99.7 | -1.49% | 6683.4 | 6722.3 | 6553.7 |
| Jun 14, 2022 | 6685.4 | -57.8 | -0.86% | 6743.2 | 6787.1 | 6622.6 |
| Jun 13, 2022 | 6942.8 | -78.7 | -1.12% | 7021.5 | 7024.5 | 6931.8 |
| Jun 10, 2022 | 7162.2 | -9.9 | -0.14% | 7172.1 | 7205.1 | 7101.3 |
| Jun 9, 2022 | 7232.0 | 59.9 | 0.84% | 7172.1 | 7248.0 | 7142.2 |
| Jun 8, 2022 | 7212.0 | 39.9 | 0.56% | 7172.1 | 7233.0 | 7162.1 |
| Jun 7, 2022 | 7271.9 | -89.7 | -1.22% | 7361.6 | 7364.6 | 7232.0 |
| Jun 6, 2022 | 7401.5 | 49.9 | 0.68% | 7351.6 | 7452.4 | 7351.6 |
| Jun 3, 2022 | 7411.5 | 106.7 | 1.46% | 7304.8 | 7434.5 | 7280.8 |
Trend Micro Incorporated Events
| | 2021 | 2020 | 2019 | 2018 | 2017 |
| --- | --- | --- | --- | --- | --- |
| Total revenue | 190359 | 174061 | 165195 | 160410 | 148811 |
| Revenue | 190359 | 174061 | 165195 | 160410 | 148811 |
| Cost of Revenue, Total | 42017 | 38166 | 32299 | 32728 | 28138 |
| Gross Profit | 148342 | 135895 | 132896 | 127682 | 120673 |
| Total Operating Expense | 146944 | 134793 | 127725 | 124868 | 112279 |
| Selling/General/Admin. Expenses, Total | 100020 | 89090 | 86976 | 84399 | 76443 |
| Research & Development | 4680 | 7340 | 8233 | 7445 | 7788 |
| Unusual Expense (Income) | 226 | 196 | 216 | 294 | -91 |
| Other Operating Expenses, Total | 1 | 1 | 1 | 2 | 1 |
| Operating Income | 43415 | 39268 | 37470 | 35542 | 36532 |
| Interest Income (Expense), Net Non-Operating | 897 | -106 | 1316 | 1532 | 432 |
| Gain (Loss) on Sale of Assets | 7909 | | | | |
| Other, Net | 150 | 692 | 353 | 116 | 132 |
| Net Income Before Taxes | 52371 | 39854 | 39139 | 37190 | 37096 |
| Net Income After Taxes | 37616 | 26376 | 27817 | 28300 | 25693 |
| Minority Interest | 751 | 528 | 129 | 14 | -1 |
| Net Income Before Extra. Items | 38367 | 26904 | 27946 | 28314 | 25692 |
| Net Income | 38367 | 26904 | 27946 | 28314 | 25692 |
| Total Adjustments to Net Income | | | 0 | 0 | -1 |
| Income Available to Common Excl. Extra. Items | 38367 | 26904 | 27946 | 28314 | 25691 |
| Income Available to Common Incl. Extra. Items | 38367 | 26904 | 27946 | 28314 | 25691 |
| Diluted Net Income | 38367 | 26904 | 27946 | 28314 | 25691 |
| Diluted Weighted Average Shares | 139.486 | 139.495 | 139.517 | 139.77 | 138.691 |
| Diluted EPS Excluding Extraordinary Items | 275.059 | 192.867 | 200.305 | 202.576 | 185.24 |
| Dividends per Share - Common Stock Primary Issue | 195 | 153 | 160 | 163 | 149 |
| Diluted Normalized EPS | 248.774 | 230.939 | 233.186 | 235.893 | 215.84 |
| | Mar 2022 | Dec 2021 | Sep 2021 | Jun 2021 | Mar 2021 |
| --- | --- | --- | --- | --- | --- |
| Total revenue | 50427 | 51179 | 47851 | 46735 | 44594 |
| Revenue | 50427 | 51179 | 47851 | 46735 | 44594 |
| Cost of Revenue, Total | 12367 | 11327 | 10606 | 10209 | 9875 |
| Gross Profit | 38060 | 39852 | 37245 | 36526 | 34719 |
| Total Operating Expense | 39313 | 42165 | 35440 | 36885 | 32454 |
| Selling/General/Admin. Expenses, Total | 26945 | 30833 | 24739 | 26636 | 22492 |
| Unusual Expense (Income) | 1 | 5 | 96 | 39 | 86 |
| Other Operating Expenses, Total | | | -1 | 1 | 1 |
| Operating Income | 11114 | 9014 | 12411 | 9850 | 12140 |
| Interest Income (Expense), Net Non-Operating | 97 | 39 | 248 | 698 | -88 |
| Other, Net | 54 | 26 | 21 | 68 | 35 |
| Net Income Before Taxes | 11265 | 16988 | 12680 | 10616 | 12087 |
| Net Income After Taxes | 8367 | 12552 | 8929 | 7532 | 8603 |
| Minority Interest | 164 | 145 | 237 | 168 | 201 |
| Net Income Before Extra. Items | 8531 | 12697 | 9166 | 7700 | 8804 |
| Net Income | 8531 | 12697 | 9166 | 7700 | 8804 |
| Total Adjustments to Net Income | | | 1 | -1 | 0 |
| Income Available to Common Excl. Extra. Items | 8531 | 12697 | 9167 | 7699 | 8804 |
| Income Available to Common Incl. Extra. Items | 8531 | 12697 | 9167 | 7699 | 8804 |
| Diluted Net Income | 8531 | 12697 | 9167 | 7699 | 8804 |
| Diluted Weighted Average Shares | 139.649 | 139.618 | 139.515 | 139.449 | 139.364 |
| Diluted EPS Excluding Extraordinary Items | 61.089 | 90.9413 | 65.7061 | 55.2103 | 63.1726 |
| Dividends per Share - Common Stock Primary Issue | 0 | 195 | 0 | 0 | 0 |
| Diluted Normalized EPS | 63.35 | 51.3255 | 68.3337 | 57.56 | 70.3854 |
| Gain (Loss) on Sale of Assets | | 7909 | | | |
| | 2021 | 2020 | 2019 | 2018 | 2017 |
| --- | --- | --- | --- | --- | --- |
| Total Current Assets | 321749 | 268648 | 227347 | 225772 | 216792 |
| Cash and Short Term Investments | 256801 | 212267 | 172599 | 177785 | 152432 |
| Cash & Equivalents | 197729 | 155740 | 124982 | 116496 | 85897 |
| Short Term Investments | 59072 | 56527 | 47617 | 61289 | 66535 |
| Total Receivables, Net | 53207 | 47020 | 44939 | 38983 | 39779 |
| Accounts Receivable - Trade, Net | 53207 | 47020 | 44939 | 38983 | 39779 |
| Total Inventory | 3701 | 3404 | 4106 | 3675 | 2980 |
| Other Current Assets, Total | 8040 | 5957 | 5703 | 5329 | 21601 |
| Total Assets | 420457 | 376701 | 359710 | 346161 | 331157 |
| Property/Plant/Equipment, Total - Net | 7932 | 7971 | 9860 | 8769 | 8222 |
| Goodwill, Net | 2817 | 4778 | 10096 | 10051 | 14978 |
| Intangibles, Net | 22616 | 21128 | 26081 | 25061 | 25316 |
| Long Term Investments | 26493 | 36217 | 49990 | 44735 | 52393 |
| Other Long Term Assets, Total | 38850 | 37959 | 36336 | 31773 | 13456 |
| Total Current Liabilities | 133624 | 131468 | 119561 | 111464 | 108764 |
| Accounts Payable | 1165 | 917 | 1202 | 1622 | 730 |
| Accrued Expenses | 14821 | 11905 | 9086 | 7446 | 7948 |
| Notes Payable/Short Term Debt | 0 | 0 | 0 | 0 | 0 |
| Other Current Liabilities, Total | 117638 | 118646 | 109273 | 102396 | 100086 |
| Total Liabilities | 199812 | 188170 | 172437 | 159154 | 154086 |
| Total Long Term Debt | 0 | 0 | 0 | 0 | 0 |
| Minority Interest | 789 | 829 | 152 | 76 | 6 |
| Other Liabilities, Total | 65399 | 55873 | 52724 | 47614 | 45316 |
| Total Equity | 220645 | 188531 | 187273 | 187007 | 177071 |
| Common Stock | 19358 | 19104 | 18822 | 18533 | 18386 |
| Additional Paid-In Capital | 26771 | 25974 | 24715 | 24895 | 23162 |
| Retained Earnings (Accumulated Deficit) | 177065 | 159649 | 154890 | 149623 | 142456 |
| Treasury Stock - Common | -5656 | -7785 | -6119 | -2421 | -8717 |
| Unrealized Gain (Loss) | -299 | -146 | 1 | -251 | 38 |
| Other Equity, Total | 3406 | -8265 | -5036 | -3372 | 1746 |
| Total Liabilities & Shareholders' Equity | 420457 | 376701 | 359710 | 346161 | 331157 |
| Total Common Shares Outstanding | 139.675 | 139.158 | 139.147 | 139.63 | 137.635 |
| | Mar 2022 | Dec 2021 | Sep 2021 | Jun 2021 | Mar 2021 |
| --- | --- | --- | --- | --- | --- |
| Total Current Assets | 316260 | 321749 | 289621 | 281433 | 267356 |
| Cash and Short Term Investments | 257819 | 256801 | 240887 | 233933 | 217088 |
| Cash & Equivalents | 204262 | 197729 | 178843 | 174080 | 149901 |
| Short Term Investments | 53557 | 59072 | 62044 | 59853 | 67187 |
| Total Receivables, Net | 45083 | 53207 | 38450 | 37423 | 39364 |
| Accounts Receivable - Trade, Net | 45083 | 53207 | 38450 | 37423 | 39364 |
| Total Inventory | 3874 | 3701 | 3546 | 3395 | 3843 |
| Other Current Assets, Total | 9484 | 8040 | 6738 | 6682 | 7061 |
| Total Assets | 418044 | 420457 | 389923 | 381015 | 372096 |
| Property/Plant/Equipment, Total - Net | 7863 | 7932 | 7797 | 8133 | 8070 |
| Goodwill, Net | 2364 | 2817 | 3173 | 3501 | 3797 |
| Intangibles, Net | 23696 | 22616 | 22750 | 22553 | 22517 |
| Long Term Investments | 26078 | 26493 | 27944 | 26761 | 31986 |
| Other Long Term Assets, Total | 41783 | 38850 | 38638 | 38634 | 38370 |
| Total Current Liabilities | 203682 | 133624 | 124564 | 129042 | 129508 |
| Accounts Payable | 885 | 1165 | 957 | 1047 | 1060 |
| Accrued Expenses | 12232 | 14821 | 12046 | 11530 | 10968 |
| Notes Payable/Short Term Debt | 0 | 0 | 0 | 0 | 0 |
| Other Current Liabilities, Total | 190565 | 117638 | 111561 | 116465 | 117480 |
| Total Liabilities | 216337 | 199812 | 185723 | 188123 | 187904 |
| Total Long Term Debt | 0 | 0 | 0 | 0 | 0 |
| Minority Interest | 649 | 789 | 905 | 468 | 658 |
| Other Liabilities, Total | 12006 | 65399 | 60254 | 58613 | 57738 |
| Total Equity | 201707 | 220645 | 204200 | 192892 | 184192 |
| Common Stock | 19386 | 19358 | 19330 | 19292 | 19263 |
| Additional Paid-In Capital | 27239 | 26771 | 26620 | 26004 | 26026 |
| Retained Earnings (Accumulated Deficit) | 147876 | 177065 | 164212 | 154995 | 147192 |
| Treasury Stock - Common | -5704 | -5656 | -5975 | -6931 | -7172 |
| Unrealized Gain (Loss) | -409 | -299 | -109 | -92 | -77 |
| Other Equity, Total | 13319 | 3406 | 122 | -376 | -1040 |
| Total Liabilities & Shareholders' Equity | 418044 | 420457 | 389923 | 381015 | 372096 |
| Total Common Shares Outstanding | 139.691 | 139.675 | 139.608 | 139.409 | 139.35 |
| | 2021 | 2020 | 2019 | 2018 | 2017 |
| --- | --- | --- | --- | --- | --- |
| Net income/Starting Line | 52371 | 39854 | 39139 | 37190 | 37096 |
| Cash From Operating Activities | 55267 | 54309 | 45107 | 49959 | 46915 |
| Cash From Operating Activities | 19042 | 17496 | 11383 | 11481 | 9643 |
| Amortization | 1852 | 5181 | 4434 | 4433 | 4307 |
| Non-Cash Items | -8707 | -1773 | -1028 | -573 | -1197 |
| Cash Taxes Paid | 17137 | 17030 | 12333 | 10579 | 10487 |
| Cash Interest Paid | 9 | | | 2 | 3 |
| Changes in Working Capital | -9291 | -6449 | -8821 | -2572 | -2934 |
| Cash From Investing Activities | 2575 | -5777 | -1470 | 820 | -33817 |
| Capital Expenditures | -18787 | -11840 | -10692 | -12428 | -12228 |
| Other Investing Cash Flow Items, Total | 21362 | 6063 | 9222 | 13248 | -21589 |
| Cash From Financing Activities | -16445 | -21142 | -25958 | -13223 | -16908 |
| Total Cash Dividends Paid | -20767 | -21679 | -21992 | -19788 | -18681 |
| Issuance (Retirement) of Stock, Net | 2042 | -2040 | -3560 | 6606 | 1773 |
| Foreign Exchange Effects | 10121 | -1355 | -1180 | -4369 | -125 |
| Net Change in Cash | 51518 | 26035 | 16499 | 33187 | -3935 |
| Financing Cash Flow Items | 1380 | 2577 | -189 | -41 | |
| Issuance (Retirement) of Debt, Net | 900 | | -217 | | |
| | Mar 2022 | Dec 2021 | Sep 2021 | Jun 2021 | Mar 2021 |
| --- | --- | --- | --- | --- | --- |
| Net income/Starting Line | 11265 | 52371 | 35383 | 22703 | 12087 |
| Cash From Operating Activities | 19246 | 55267 | 42136 | 31372 | 17145 |
| Cash From Operating Activities | 5625 | 19042 | 13709 | 8721 | 4123 |
| Amortization | 315 | 1852 | 1543 | 1244 | 944 |
| Non-Cash Items | 184 | -8707 | -441 | -561 | 47 |
| Cash Taxes Paid | 4885 | 17137 | 14858 | 8922 | 5404 |
| Changes in Working Capital | 1857 | -9291 | -8058 | -735 | -56 |
| Cash From Investing Activities | 268 | 2575 | -656 | 3978 | -6479 |
| Capital Expenditures | -5375 | -18787 | -13686 | -8888 | -4409 |
| Other Investing Cash Flow Items, Total | 5643 | 21362 | 13030 | 12866 | -2070 |
| Cash From Financing Activities | -26216 | -16445 | -17771 | -19904 | -19929 |
| Financing Cash Flow Items | 1 | 1380 | 1378 | -44 | -21 |
| Total Cash Dividends Paid | -26381 | -20767 | -20765 | -20763 | -20601 |
| Issuance (Retirement) of Stock, Net | 164 | 2042 | 1616 | 903 | 693 |
| Foreign Exchange Effects | 12594 | 10121 | 6860 | 7133 | 6704 |
| Net Change in Cash | 5892 | 51518 | 30569 | 22579 | -2559 |
| Cash Interest Paid | 19 | 9 | | | |
| Issuance (Retirement) of Debt, Net | | 900 | | | |
| Investor Name | Investor Type | Percent Outstanding | Shares Held | Shares change | Holdings Date | Turnover Rating |
| --- | --- | --- | --- | --- | --- | --- |
| Nomura Asset Management Co., Ltd. | Investment Advisor | 9.8043 | 13805600 | 212900 | 2023-03-14 | LOW |
| ValueAct Capital Management, L.P. | Hedge Fund | 8.7252 | 12286100 | 12286100 | 2022-08-05 | LOW |
| INVESCO Asset Management (Japan) Ltd. | Investment Advisor | 4.8562 | 6838100 | -1472800 | 2022-09-30 | LOW |
| Nikko Asset Management Co., Ltd. | Investment Advisor/Hedge Fund | 4.8401 | 6815400 | -21100 | 2023-02-28 | LOW |
| Daiwa Asset Management Co., Ltd. | Investment Advisor | 4.4345 | 6244353 | -77600 | 2023-02-28 | LOW |
| Chang (Ming Jang) | Individual Investor | 3.8115 | 5367000 | 0 | 2022-06-30 | LOW |
| Asset Management One Co., Ltd. | Investment Advisor/Hedge Fund | 3.7576 | 5291200 | -969700 | 2022-06-30 | LOW |
| Sumitomo Mitsui Trust Asset Management Co., Ltd. | Investment Advisor | 3.2002 | 4506200 | -31100 | 2023-02-28 | LOW |
| Mitsubishi UFJ Kokusai Asset Management Co., Ltd. | Investment Advisor | 3.1476 | 4432200 | 55900 | 2023-01-23 | LOW |
| The Vanguard Group, Inc. | Investment Advisor/Hedge Fund | 2.3463 | 3303932 | 3700 | 2023-02-28 | LOW |
| Mitsubishi UFJ Trust and Banking Corporation | Bank and Trust | 2.2004 | 3098440 | 1100 | 2023-01-23 | LOW |
| First Trust Advisors L.P. | Investment Advisor | 2.1547 | 3034041 | 0 | 2023-02-28 | LOW |
| BlackRock Institutional Trust Company, N.A. | Investment Advisor | 2.0791 | 2927647 | -68134 | 2023-02-28 | LOW |
| Credit Suisse | Investment Advisor | 1.9927 | 2806000 | 0 | 2022-06-30 | LOW |
| BlackRock Fund Advisors | Investment Advisor | 1.7149 | 2414800 | 2390800 | 2021-07-30 | LOW |
| Legal & General Investment Management Ltd. | Investment Advisor/Hedge Fund | 1.4715 | 2072080 | 4400 | 2023-02-28 | LOW |
| Geode Capital Management, L.L.C. | Investment Advisor/Hedge Fund | 1.151 | 1620748 | 385 | 2023-02-28 | LOW |
| BlackRock Japan Co., Ltd. | Investment Advisor | 1.094 | 1540500 | -18700 | 2023-02-28 | LOW |
| BlackRock Advisors (UK) Limited | Investment Advisor/Hedge Fund | 0.9273 | 1305698 | 10600 | 2023-02-28 | LOW |
| BlackRock Asset Management Ireland Limited | Investment Advisor | 0.8506 | 1197691 | 1197691 | 2021-07-30 | LOW |
Start a global, multi-asset portfolio with an award-winning platform
Trade now
Trading calculator
Calculate your hypothetical P&L if you had opened a CFD trade on a certain date (select a date) and closed on a different date (select a date).
Trade size (Leverage x Investement):
Trend Micro Incorporated Company profile
About Trend Micro Incorporated
Trend Micro Inc is a Japan-based company principally engaged in the development and sale of computer security products, as well as the provision of related services. The Company operates businesses through five geographical segments: Japan, North America, Europe, Asia Pacific and Latin America. The Company's main products include personal computer (PC) client products, local area network (LAN) server products, Internet server products and integrated products, among others. The Company develops businesses in hybrid cloud security, network defense, security for small and medium-sized enterprises and endpoint security. The Company also provides total solutions for mobile device platforms and mobile Internet services.
Financial summary
BRIEF: For the fiscal year ended 31 December 2021, Trend Micro Incorporated revenues increased 9% to Y190.36B. Net income increased 43% to Y38.37B. Revenues reflect an increase in demand for the Company's products and services due to favorable market conditions. Net income benefited from NOP Exchange loss decrease of 59% to Y787M (expense), NOP G on sale of mktbl. secs. increase of 18% to Y1.38B (income).
Equity composition
FY'03-07 1Q'&3Q WAS & EPS were estimated, previous quarter's o/s was used in BS due to non-detailed report. Yuho prior to FY'98 is not available.FY'07 Q3 WAS was copied from FY'06 annual. FY'07 Q2 fins. are restated due to the company changed from U.S. GAAP to Japanese GAAP. FY'09 2Q DWAS was estimated.
新宿マインズタワー
代々木2-1-1
SHIBUYA-KU
TOKYO-TO 151-0053
JP
News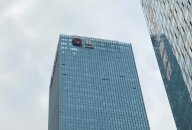 China Evergrande publishes plan to restructure $22.7 bln offshore debt
HONG KONG, March 22 (Reuters) - China Evergrande Group 3333.HK on Wednesday published long-awaited plans to restructure its $22.7 billion of offshore debt.
15:02, 22 March 2023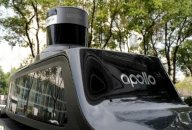 Baidu's smart car business to test autonomous vehicles in Shanghai
HONG KONG, March 22 (Reuters) - Apollo, Chinese tech giant Baidu's 9888.HK smart car business, has received approval to be among the first companies to test fully autonomous vehicles in Shanghai, China's largest city, it said on Wednesday.
14:56, 22 March 2023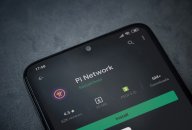 What is Pi Network?
The Pi Network has 35 million users, despite its crypto still being unavailable on the open market.
12:04, 22 March 2023
Gold price forecast: Is the uptrend for safe-havens set to continue?
Banking crisis and weaker US dollar have been favourable for gold, yet is there more upside potential?
11:40, 22 March 2023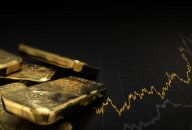 Gold price predictions for next 5 years: Will gold continue rising amid banking fallout?
The yellow metal started 2023 with a bang, yet will it maintain the momentum and for how long?
17:55, 21 March 2023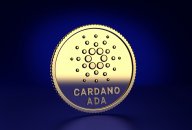 Cardano price prediction: What is next for ADA?
Can ADA capitalise on a recent price boost?
15:44, 21 March 2023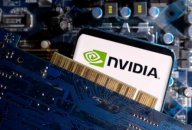 Nvidia shows off work with AT&T, quantum computing firms at AI conference
Nvidia Corp NVDA.O Chief Executive Jensen Huang on Tuesday said it is working with AT&T Inc T.N to make dispatching trucks more efficient and with quantum computing researchers to speed software development.
15:29, 21 March 2023
Still looking for a broker you can trust?
Join the 500.000+ traders worldwide that chose to trade with Capital.com
1. Create & verify your account
2. Make your first deposit
3. You're all set. Start trading