Transfix to trade publicly in '22 after SPAC combination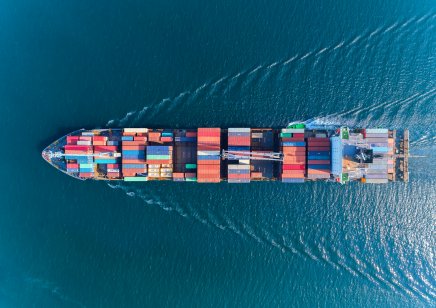 Transfix and G Squared Ascend will bring a digital platform to market next year in an era filled with both opportunities and challenges for freight and logistics businesses.
Digital freight platform Transfix announced Tuesday that it entered into a business combination with special-purpose acquisition company (SPAC) G Squared Ascend in a transaction expected to finalise in the first quarter of 2022. The newly formed company is expected to be listed on the NYSE under the symbol "TF."

The initial valuation is $1.1bn (£805m) for Transfix, whose platform connects an assortment of shippers and carriers that range from Fortune 500 companies to low-profile entities in the vast, fragmented, $1trn industry of cargo transportation and logistics. The company said the IPO could generate $375m, which would quicken the pace of plans to refinement and expansion.
"We believe that this is a huge opportunity for us to accelerate our growth, to continue investing in our technology and AI machine learning capabilities and product development," Transfix CEO Lily Shen said.
Another step on a longer path
Launched in 2013, Transfix's has focused on cargo space to maximise and even out profits and efficiency. The company has favoured investment in proprietary technology, artificial intelligence, and other systemic uses of resources rather than being heavy on traditional assets and overhead costs.
In 2019, the company became involved with G Squared Ascend, a growth-stage venture capital fund manager with an emphasis on the freight technology market. Both companies unanimously approved the merger and initiative.
"Transfix exceeds our many acquisition criteria for Ascend I. Impressively, its team managed through the pandemic and its incredibly volatile impact on freight with exceptional, industry-leading growth and returns," G Squared Ascend CEO Ward Davis said.
"The company's consistently strong financial performance, outstanding shipper spend retention, and growing list of top tier enterprise accounts fuel our conviction in this business combination," said Davis.
Streamlining, integrating fragmented industry
If issues engender ingenuity, Transfix – as well as competitors such as Convoy and CargoX – may be operating at a very opportune time.
The integration of online business and international shipping has created a tangled and ever-expanding web of logistics considerations. By digitising and integrating systems for greater efficiency and transparency, Transfix has been able to avoid cumbersome impediments to commerce.
These include challenges in the industrialised world, as well as in developing countries, where inadequate infrastructure, absence of industry standards, restrictive taxes and other organisational pitfalls abound.
Named by Forbes as one of the next billion-dollar start-ups in 2018, Transfix has sought to help resolve such issues, including working with high-volume carriers to courting much smaller ones.
Read more: Fed prepares market for November tapering announcement