The future of Toys R Us and 3,200 jobs is hanging in the balance after the pension lifeboat said it will not back the retailer's rescue plans unless it agrees to pay £9 million into its pension fund.
The Pension Protection Fund (PPF) has said it intends to vote against restructuring plans put forward by Toys R Us on Thursday – a move that could plunge the embattled chain into administration.
The PPF is demanding that Toys R Us makes the payment to secure three years' worth of funding upfront for its defined salary staff pension scheme, which has a shortfall of between £25 million and £30 million.
But it is believed Toys R Us does not have enough cash to meet the PPF demands.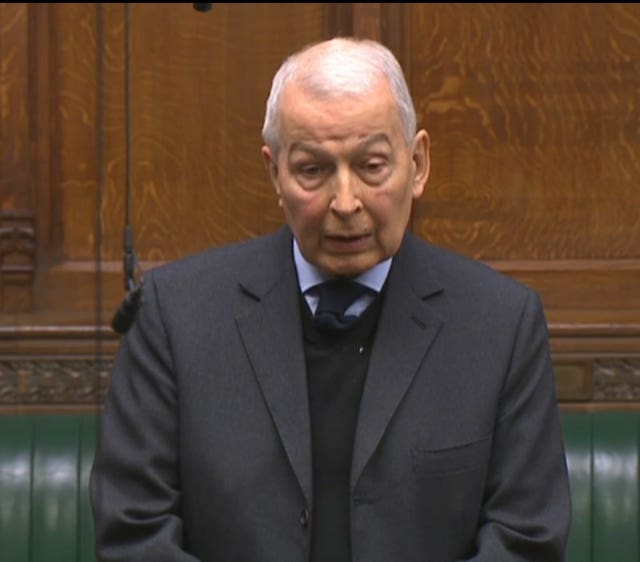 Labour MP Frank Field has demanded answers over recent payments from Toys R Us and executive bonus handouts (PA)
The PPF's proxy vote intentions mean the planned company voluntary agreement (CVA) may not go ahead, as Toys R Us needs the backing of 75% of creditors, including landlords.
But the PPF stressed that talks will continue with Toys R Us until Thursday's CVA final vote in the hope of reaching an agreement on the funding.
Malcolm Weir, director of restructuring and insolvency at the PPF, said: "We can confirm that the PPF has today submitted its proxy vote on the proposed Toys R Us CVA by the required deadline. We have indicated we intend to vote against the proposals."