Toyota's global output falls for first time in a year in August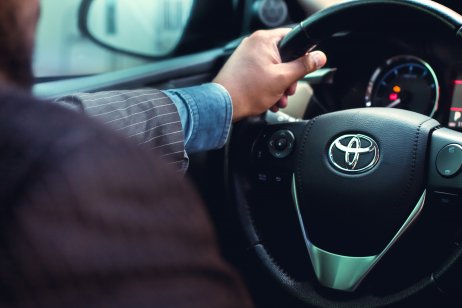 Toyota Motor reported a drop in its global output in August, the first fall in a year, as parts suppliers in Southeast Asia downscale production due to Covid outbreak in the region and a semiconductor shortage.
The Japanese car manufacturer on Wednesday said worldwide production fell 16.2% year-on-year to 531,448 units in August. Output from factories outside of Japan dropped 19.9% to 345,722 units, also the first decrease in a year.
Toyota's factories in Japan churned out 185,726 units in August, a milder drop of 8.4% year-on-year, but still marked the first fall in six months.
Southeast Asia reliance
Shares in Toyota fell 2.7% at JPY2,017 apiece in early trade on the Tokyo Stock Exchange on Thursday.
Toyota has lowered its production outlook for the year through March 2022 to nine million units globally, down 300,000 from its previous projection, due to semiconductor shortage as well as supply constraints from Southeast Asia.
Toyota's factories outside of Japan made up around 65% of its global output with Southeast Asia being a key region in the company's supply chain. Like many Japanese auto manufacturers, it sourced vehicle parts from factories in Thailand, Vietnam, and Malaysia – majority of which had been shut down or downscaled due to the Covid outbreak.
Sales continue rising
The lack of auto parts exacerbated supply crunch of semiconductors that beset carmakers worldwide. The global chip shortage, used in telecommunication devices to laptops to cars, is widely seen to be prolonged into next year.
The drop in production was in contrast with Toyota's sales volume, which continued to rise on the back of faster economic recovery in the US and China.
Total sales rose 3.9% year-on-year to 748,893 units in August, the twelfth straight month of increase. Overseas sales made up 85% of total sales, with 637,324 units of Toyota sold outside of Japan.

Read more: Semiconductor industry analysis: everything you need to know