Thermal coal price surges above $200 as supply shortage worsens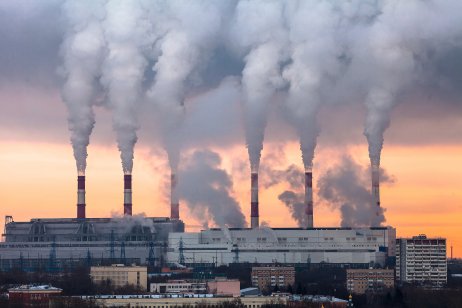 Thermal coal prices surges above $200 as supply shortages worsen and higher Chinese-led demand for winter heating gripped the market.
Newcastle coal futures, the benchmark for coal trading in Asia, surged to $204.75 a tonne on Monday.
"Coal inventories in China continue to drop at the time when utilities in the country need supplies to prepare for winter. India also needs coal because they are seeing widening shortage as inventories continue to deplete," Ahmad Zuhdi, industrial analyst at Jakarta-based Bank Mandiri's Chief of Economist Office told Capital.com.
The prices for power-station fuel have more than tripled since end of 2020 on China's robust demand as its economy was recovering from the coronavirus pandemic. At the same time, major producing countries could not step up to increase output due to weather and underinvestment during the Covid-19 pandemic which knocked coal demand last year.
More than triple
China's ban on imports of Australian coal and limited domestic coal output due to stricter mine safety check has caused supply crunch for the world's top coal consumer.
"Now China is struggling to build up stockpiles because prices are high now," Zuhdi said, adding that prices could go up further, but are still unpredictable.
Shortage of coal supply has contributed to worsen power crisis in China. Reuters reported on Monday that a number of factories supplying Apple and Tesla have stopped operation due to widening power shortages in China.
Soften renewable energy output
Weak renewable energy output and natural gas shortage in Europe have prompted utilities to switch to coal and oil, adding to supply crunch and sending energy prices to rally in the past weeks.
The price for liquefied natural gas in North Asia edged towards $28 per million British thermal unit, analysts at ANZ Research wrote on Tuesday, on strong restocking by Chinese buyers amid the worsening power crisis.
"Higher prices of coal and gas are reducing the profitability of power plants, suggesting no relief from power shortages in the coming months," it added.
Brent crude oil futures also surged towards $80 a barrel as energy crisis worsened and US struggled to recover supply hit by Hurricane Ida.
Read more: How will China's new energy policy affect the coal market?