Taiwan's Foxconn inks Thai EV joint venture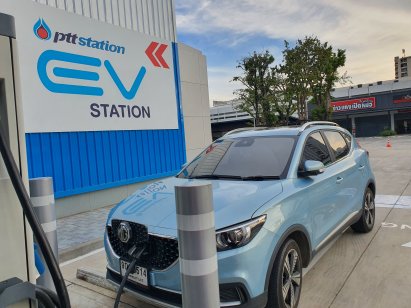 Thailand's state-owned energy company PTT and Foxconn, one of Apple's leading suppliers, will invest $1bn-$2bn to start manufacturing electric vehicles (EVs) and related components from Thailand.
The two companies signed the joint venture agreement on Tuesday (14 September). PTT's subsidiary Arun Plus will hold the stake on its behalf in the joint venture company, which will make the investment over five to six years. The plant will be potentially located in the Eastern Economic Corridor in Thailand.
Up to 150,000 EVs a year
The manufacturing plant will produce complete EVs, based on Foxconn's platform, showcased last year. The two companies expect to start production in two to three years with an initial target of 50,000 cars a year rising to 150,000 cars a year.
The signing of the joint venture fructifies a memorandum of understanding that Foxconn and PTT signed in May.
"Following the success in the first phase, we will expand the investment further. This initiative will not only help increase business potential on the world stage, but also respond to the government policy and direction of promoting electric vehicles," Auttapol Rerkpiboon, president and CEO of PTT, said in a statement.
Asean EV market set for "exponential growth"
"The ASEAN EV market is primed for exponential growth and together with PTT, we are confident that we would be able to create infinite possibilities for Thailand's new energy vehicle industry," said Young Liu, chairman and CEO of Foxconn.
Read more: Thailand's PTT Global Chemical buys Allnex Holding for .75bn