Tesla stock split: Where next for TSLA shares from here?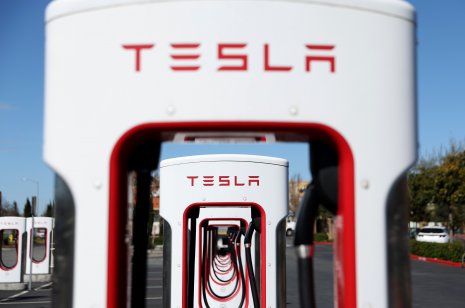 Shares of Tesla (TSLA) were down 0.35% in post-market trading on Thursday after the electric vehicle manufacturer completed a three-for-one stock split to make ownership more accessible to its employees and individual investors.
The stock split is not predicted to have an impact on Tesla stock in the long term.
The electric vehicle maker announced the stock split on 5 August, stating each shareholder of record on 17 August 2022 will receive a dividend of two additional shares of common stock for each then-held share, with trading beginning 25 August on a stock split-adjusted basis.
Tesla (TSLA) stock price
Over the past five days, the Tesla stock price has dipped 3.19%, while rising by 4.38% over the last month and by 24.28% over the last three months. Year-to-date, the share value remains down, slipping 16.77% into negative territory, while holding a spot in the green over the last year at 24.45% above the redline.
What is your sentiment on TSLA?
Vote to see Traders sentiment!
Stock performance: Don't expect much change over the long term
In an interview with Capital.com, Craig Erlam, senior market analyst for OANDA in New York, said: "Tesla's stock split is a sensible move given the current share price, but it may not make a considerable difference to its performance over the longer term."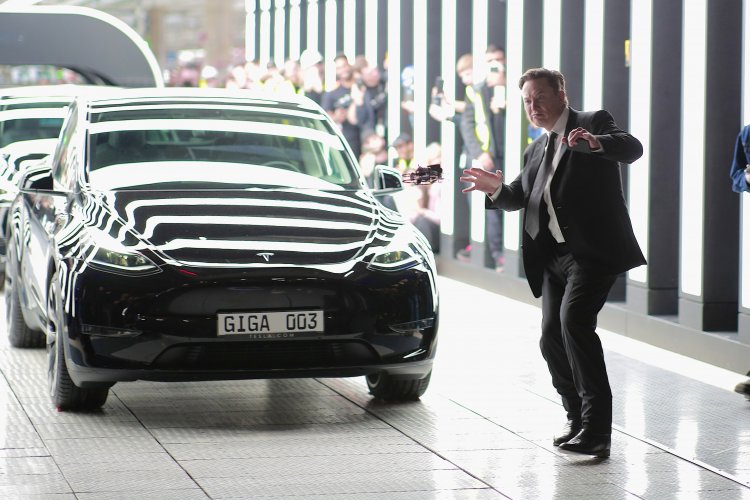 Tesla stock split not expected to impact the share's performance over the long term- Photo: Getty Images
"Retail traders and Tesla employees may be happy with the move, but larger investors with the bulk of interest won't be moved either way," Erlam continued. "While the dominance of institutional investors will limit individual participation, the split was designed to benefit employees while putting an eye on the retail segment."
Tesla in 2022: What has happened and what is next
Tesla built more than 305,000 vehicles and delivered over 310,000 during the first three months of 2022. Total revenue grew 81% year-over-year in the first quarter to $18.8bn, while operating income improved to $3.6bn.
The second quarter numbers were down following the company's Shanghai factory shutdown. In Q2, Tesla produced approximately 285,000 vehicles and delivered just 254,000.
Despite the second quarter slowdown, Tesla still hit an operating margin of 14.6% and produced positive free cash flow of $621M, while ending the quarter with the highest vehicle production month in history. The company is slated to release its third quarter earnings, production and deliveries in October.
TSLA stock split follows Amazon, Alphabet
Elon Musk's Tesla marks the third notable US company to split its shares this year. In June, Amazon (AMZN) completed a 20-for-1 stock split, citing an opening for new shareholders and the potential for an increase in share price.
Since June, the Amazon stock price is up roughly 25% with an approximate 10% bump over the last 30 days.
Amazon (AMZN) stock price
In July, Alphabet (GOOGL) completed its own 20-for-1 stock split to increase equity in circulation – and saw a pop in share value.
Since the stock split was finished, Alphabet's share value is up around 1% with an 8.5% jump into green territory the last three months.
Alphabet (GOOGL) stock price