Tesla ends vehicle referral program amid cost strains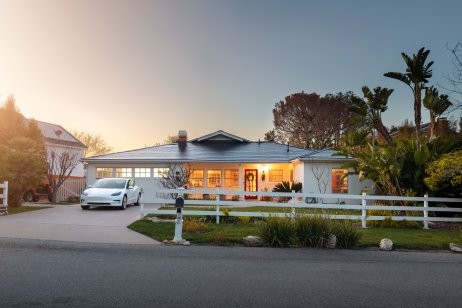 Tesla ended its referral program for all its vehicles and solar panels over the weekend, citing cost concerns but announced it's keeping the program active for sales of its solar roofs.
The program was built as a key sales driver for a company that has resisted spending on traditional marketing efforts and instead relied on the hype CEO Elon Musk can build on social media and word-of-mouth recommendations from its devoted customer base.
The referral program allowed new customers to use codes from existing Tesla owners so that both parties could receive prizes. At one time, those rewards included Tesla giving away free Roadster vehicles to customers who accumulated enough referrals. However, the company downsised the program to offer free charging miles at Tesla supercharging stations and has given a variety of end dates to kill the program altogether.
Over the weekend, Tesla updated its support page to note the old referral program for vehicles and solar panels ended on 18 September. The new program will give new and old Tesla roof customers $500 (£366.07) upon referral.
Social media loophole
The program is ending in part because some customers would abuse the referral link by posting to various social media sites so that anyone could gain the rewards ­– not just close friends and family as intended.
Indeed, the new referral guidelines for solar roofs mention that Tesla may withhold rewards if customers commercialise, advertise, publish, mass distribute, sell or pay for the use of referral links. Even after eliminating the free Roadster rewards, the program still cost the company some $23m in free charging miles this year alone, according to a report from Electrek.
A new version of the program could launch soon that would use an app-based program to promote in-person referrals, according to Electrek.
Read more: Tesla faces false advertising claims