Tellurian (TELL) chair: natural gas prices will reverse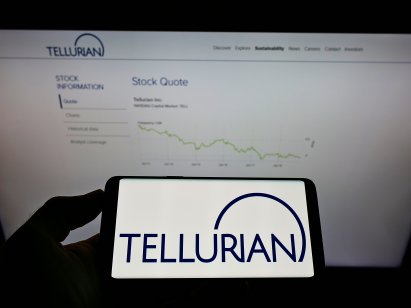 Natural gas producer Tellurian's co-founder and executive chair says the wild ride the commodity currently is experiencing are the result of positive signals in the price.
Charif Souki told CNBC earlier this week the US has a 100-year reserve of natural gas, so all the industry has to do is drill. On Friday afternoon, natural gas futures for December delivery were up by 2.6% to $3.91 per million British Thermal Unit.
"When the price signals tell you to go, everybody starts drilling," he said.
The natural gas prices had gone from $1.70 per million British Thermal Units a year and a half ago to upwards of more than $5 last month to a low of about $3.50 this week.
However, he expects natural gas prices to decrease in the future, replaced by increased oil prices. But he did not give a range of decline.
"I expect gas prices to go down a little bit, and gas prices to come up a little bit," he said.
Europe
What drove the increase of natural gas was partly Europe's demand. Europe was purchasing natural gas on the spot market for close to $30 after alternative energy sources failed to produce enough to power in a number of countries, especially hard-hit Britain. The continent started purchasing coal and natural gas to help power its nations.
Souki said England and other countries became "complacent" by "lower for longer" natural gas prices "and nothing could have been further from the truth."
What is your sentiment on Natural Gas?
Vote to see Traders sentiment!
Emerging economies
Currently the world has about seven billion people in emerging countries, soon to grow to nine billion, he said.
"For them to come to the same standard of living as us in the west, Europe and North America, we need to add 50% to the world's energy supply. It is a very, very hard task."
Tellurian's stock was down on Friday afternoon to $3.12 a share, a drop of 4.29%. However, so far in 2021, the Houston-Texas based company's stock is up 158%.
Read more: US crude oil sees bounce Friday morning