Team (TISI) falls 45% on earnings miss and inflation woes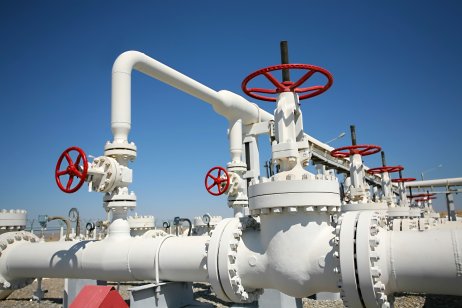 Industrial services company Team Inc.'s stock dropped by more than 45% to $1.46 (£1.09) per share by the closing bell on Friday after the company reported missing its earnings expectations during the third quarter.
Over the last six months, the stock has lost more than 80% in value, representing a loss of more than $6.65 over that time.
Earnings details
According to the Sugarland, Texas-based company's earnings statement, Team brought in consolidated revenue of $294m but sustained a loss of $91m compared to a $9.1m loss from Q3 2020.
Losses totaled $2.39 per diluted share in Q3 2021 as well.
Consolidated gross margin for the quarter was $53.3m at a 24.5% margin compared to $63.7m at a 29% margin, the earnings report says.
Not meeting expectations
Operating expenses were $67.6m in Q3, up more than 10% from last year.
Consolidated cash and cash equivalents were $17m, and the company carried a total debt value of $403m.
Amerino Gatti, the company's chief executive, said the results "failed to meet expectations" because of several factors, including "weather-related disruptions, challenging market dynamics, and an uneven market recovery."
Effects of inflation
October's poor inflation report also played a role in Team's performance during Q3, Gatti said.
The US Bureau of Labor Statistics reported Wednesday that consumer prices have jumped 6.2% over the past year, with the energy and gasoline indexes leading the way.
As a result, Team's oil and natural gas service division Quest Integrity's operating income fell by 43%.
The company said the increased cost of operations was compounded by delays to several large projects that are now scheduled to ramp up in the fourth quarter.
Outlook
Team said it continues to experience "recurring losses and reductions in activities" that are putting pressure on its short-term cash flow.
The company said its borrowing capacity and cash are not sufficient to continue its planned operations for another year, which raises concerns about its long-term viability.
"While TEAM has taken actions to address its near-term liquidity needs by reducing costs, improving operations, and entering into a new subordinated term loan, management has concluded that there is substantial doubt about the ability for the company to continue as a going concern for at least twelve months following the date our financial statements for the third quarter of 2021 are issued," the company said.
Read more: Natural gas price forecast: what to expect from the global gas market