Taiwan dollar "resilient" to Fed taper pressure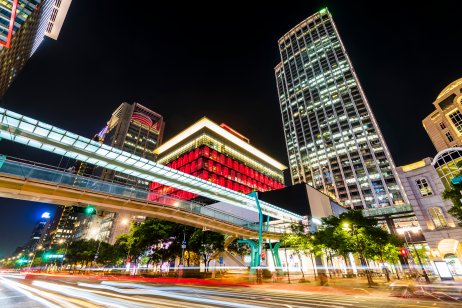 A combination of strong fundamentals and robust monetary policy mean the New Taiwan dollar is likely to hold its position as the strongest Asian currency versus the greenback in 2021, irrespective of the Federal Reserve's (Fed's) taper approach, according to French bank Natixis.
The NTD has appreciated 2% against the greenback so far this year, a statistic which is in stark contrast to Southeast Asian currencies - the Thai baht has lost over 8% against the dollar so far this year as COVID ravages the country's tourism dependent economy.
Natixis expects this strong performance to continue, irrespective of the direction of US monetary policy.
Taiwan's robust monetary policy
"The stellar performance of the NTD is supported by a widened current account surplus, a relatively strict monetary policy stance and the renewed demand for domestic investment with capital being repatriated from overseas.
"While exchange rate is important for competitiveness, this is less the case today than in the past as Taiwan moves up in the value chain. While the Fed will still be the dominant factor, the NTD should remain rather resilient among Asian currencies," the firm said in a note.
According to Natixis, the anchor of the NTD's strength versus the dollar is a robust monetary policy. The Central Bank of the Republic of China (CBC) - Taiwan's lender of last resort - has cut its policy rate once since the start of the pandemic - a 25bps reduction to 1.125% in March 2020.
Taiwan's current account surplus
The CBC has also been helped by the expansion of Taiwan's electronic sector during the pandemic, with high demand for products such as semiconductors increasing the country's current account surplus from 10.6% of gross domestic product in 2019 to 15.3% as of June 2021.
The current account surplus is itself supported by strong domestic economic growth, with Natixis predicting Taiwan's economy to expand by 6.4% in 2021.
The final positive is policy based. Despite the US refusing to brand Taiwan a currency manipulator in April this year, with a central bank official telling Reuters it was because the Biden administration understood the country's "special" economic status - the country's central bank has scaled back its intervention into foreign exchange markets.
Taiwan no "currency manipulator"
"This year, the CBC has been much more hands-off especially with the potential designation of "currency manipulator" by the US," Natixis said.
The NTD is currently trading at 27.67 to the US dollar.
Read more: Foxconn reports jump in quarterly profit on strong electronics goods demand