Omicron worry: T-Mobile (TMUS), other tech giants, pull out of CES 2022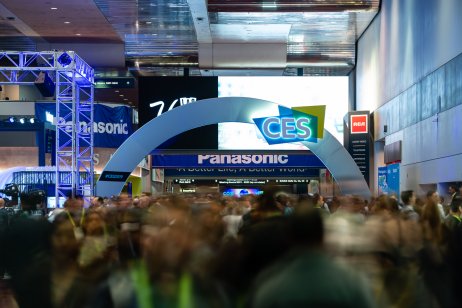 The Consumer Electronics Show is on thin ice as speakers and vendors pull out of the world's biggest tech event due to the impact of the Omicron variant on Covid cases in the US.
T-Mobile (TMUS) CEO Mike Sievert – who was set to be a featured speaker at the event – said he is pulling out of CES 2022 and that the vast majority of T-Mobile's team will no longer travel to the conference, according to a statement released on Tuesday.
Amazon, Meta (Facebook), Twitter, Pinterest and iHeartRadio are also pulling out of the event, according to company statements and media reports.
"While we are confident that CES organisers are taking exhaustive measures to protect in-person attendees, and we had many preventative practices in place as well, we are prioritising the safety of our team and other attendees with this decision," T-Mobile said in the statement.
"T-Mobile will continue to serve as a CES sponsor and title sponsor of the DRL Championship Race but the vast majority of our team will not be travelling to Las Vegas."
The stock prices of the companies that have pulled out are not particularly down beyond the general volatility already present in the market due to the virus.
New precautions in place
CES is set to take place in Las Vegas during the first week of the new year. Organisers have scaled back from their regular gathering of close to 200,000 attendees and are now expecting some 50,000–70,000 attendees.
In January 2021 CES went fully online with virtual keynote speeches and demonstrations.
Each attendee is required to be fully vaccinated, test negative within 24-hours of arriving at the gate and will receive rapid at-home tests upon arrival to use throughout the event, according to the trade organisation running the event, the Consumer Technology Association.
What is your sentiment on AMZN?
Vote to see Traders sentiment!
Featured speakers
Other featured speakers at CES include Salesforce CEO Sarah Franklin, McDonald's chief marketing officer Tariq Hassan and Target's chief marketing and digital officer Cara Sylvester.
General Motors chair and CEO Mary Barra is expected to give a high-profile speech that includes the first peek at the American automaker's all-electric Chevy Silverado EV pick-up truck.
AMD and Samsung are still planning a limited presence, Nvidia will have a virtual-only keynote, and Qualcomm, OnePlus and HTC still plan to attend, according to a report from Bloomberg.
Sony, Samsung and Google are all listed as "monitoring local conditions", even though Google is already on the ground setting up, according to Jean Foster, senior vice-president of marketing and communications at the CTA, speaking to Adweek.
Media companies including The Verge, CNET, Engadget, TechCrunch, TechRadar and Tom's Guide have said they are pulling on-the-ground coverage of the event.
Read more: GM seeks to double revenue with new EVs, software