No supersize meals for McDonald's Japan as spud shortage bites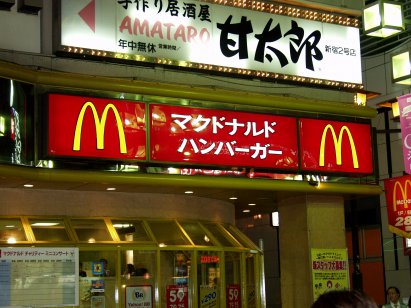 Supply chain disruptions have hit semiconductor production globally and now McDonald's Japan is facing a chip crisis of a different kind.
On Tuesday, McDonald's Japan said it will temporarily stop selling its "McDonald's Potato" in medium and large sizes due to a shortage of potatoes.
The burger maker's Japanese unit said it imports its potatoes from Vancouver, which are now facing delays due to flood damage in Western Canada and the impact of the pandemic on the global distribution network.
Big Mac, small fries
The fast food firm said it has resorted to alternative measures such as arranging airmail to get hold of raw materials. While the makers of the Big Mac will still sell "McDonald's Potato" from 24 December to 30 December it will be only in small size.
In 2021, supply chain disruptions linked to Covid-19 restrictions, natural disasters and port congestions, have affected operations from car manufactures like Toyota to apparel makers such as Nike and electronics producers including Apple.
Read more: Thai central bank keeps rates on hold on Omicron risk