Supply chain, Covid-19 weigh on Bed Bath & Beyond's earnings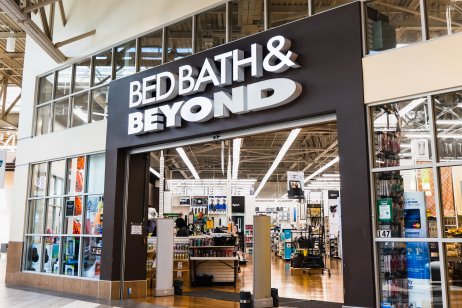 Bed Bath & Beyond missed both earnings-per-share and revenue estimates for its second quarter of fiscal 2021, the company reported Thursday.
The Union, New Jersey-based home-furnishings retailer reported second quarter of fiscal 2021 adjusted EPS of $0.04 per share versus analyst estimates of $0.52. Revenue for the period totalled $1.98bn (£1.46bn) below the expected $2.06bn.
Bed Bath & Beyond lowered its full-year earnings estimates, now expecting adjusted EPS of $0.70 to $1.10, down from previous estimates in a $1.40 to $1.55 range.
"While our results this quarter were below expectations, we remain confident in our multi-year transformation," Bed Bath & Beyond CEO Mark Tritton said in the earnings release. "We saw unexpected, external disruptive forces towards the end of the quarter that impacted our outcome. In August, the final and largest month of our second fiscal period, traffic slowed significantly and, therefore, sales did not materialize as we had anticipated."
Tritton cited a new stronger variant of Covid-19 as the reason for those recent sales challenges.
"This was particularly evident in large, key states such as Florida, Texas and California, which represent a substantial portion of our sales," Tritton said. "Furthermore, unprecedented supply chain challenges have been impacting the industry pervasively, and we saw steeper cost inflation escalating by month, especially later in the quarter."
Bed Bath & Beyond CFO Gustavo Arnal on an investor call to discuss earnings said the company is not anticipating improvement with "the global supply-chain tightening," and added that "small changes in costs can have a massive impact on our financial results."
Arnal, however, said he is confident in the company's transformation and they are actively seeking alternate shipping ports for stranded deliveries.
The company's buybuy BABY line was cited as a bright spot, with high-teens percentage revenue growth, something both executives said they expect to remain strong.
Read more: Bed Bath & Beyond's Q4 sales suffer