Supermarket sweep for Morrisons as it announces auction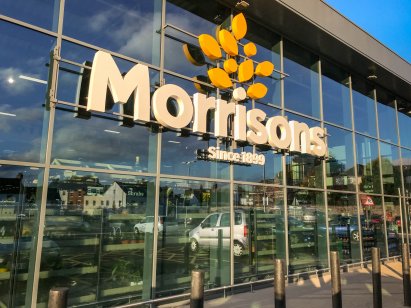 Yorkshire-based supermarket WM Morrison has announced today that it will go to auction in a bid to decide who should take over the retail chain.
The retailer, which has received two offers – one from Fortress and the other from Clayton, Dubilier & Rice (CD&R) – said as a "competitive situation" continues to exist it has no other option but to go to auction. Each party has accepted this, and the auction date has been set for 2 October 2021.
Agreement reached
Morrisons and Fortress announced on 3 July that both parties had come to an agreement on the terms. Fortress would acquire all the issued and to-be-issued share capital of Morrisons at a price of 252p per share, together with the right for Morrisons shareholders to receive a 2p cash dividend.
This was followed by CD&R, who also reached an agreement with Morrisons on the terms of a recommended cash offer pursuant to which CD&R would acquire all of the issued and to-be-issued share capital of Morrisons at a price of 285p per Morrisons share.
Shareholder voting
Morrisons withdrew its recommendation of an increased Fortress offer and announced it would adjourn the shareholder meetings to enable Morrisons shareholders to approve the increased Fortress offer.
"On 25 September 2021, Morrisons published a scheme document relating to the CD&R offer, convening the shareholder meetings at which Morrisons shareholders will be asked to approve the CD&R offer for 19 October 2021.
"Morrisons also confirmed in that scheme document that the shareholder meetings at which Morrisons shareholders would be asked to approve the Increased Fortress Offer would be adjourned to the same date," the statement said.
Auction
"The Panel Executive has, at the request of the parties, established an auction procedure in the terms set out below. Each of the parties has accepted these terms and accordingly the auction procedure set out below shall be applied."
Morrisons stock price has increased by 1.27% to 295.70p in morning trading today.
Read more: Morrisons agrees to CD&R's £7bn takeover offer