Sunseap signs solar power project deal in Indonesia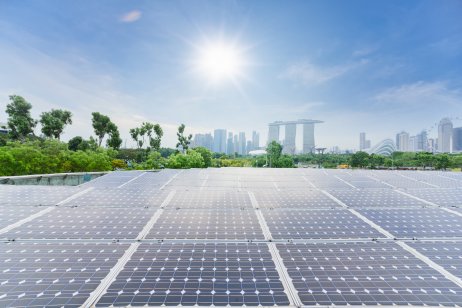 Singapore-based solar energy developer Sunseap Group signed an agreement with various local and international partners to explore and develop solar power systems with a combined capacity of seven gigawatt-peak (GWp) around Indonesia's Riau Islands near Sumatra.
The planned solar power systems include previously announced floating solar photovoltaic (PV) with a capacity of 2.2GWp in Duriangkang, Indonesia's Batam island, the company said in a statement on Tuesday.
Parties signing the agreement includes Indonesian company Mustika Combol Indah; Jakarta-based property developer Agung Sedayu; Sumitomo Corporation; Samsung C&T Corporation; Oriens Asset Management; and battery storage maker Durapower Group.
Uninterrupted clean energy supply
The 7 GWp solar power systems, which will be built in phases, is one of the largest cross-border interconnect clean energy project in Southeast Asia. It will help Singapore and Indonesia in meeting their green energy goals.
When completed, the project will able to provide 1GW of continuous low-carbon clean energy for Singapore and Indonesia.
Sunseap Group has over 2,000MWp of solar energy projects contracted across Asia, on more than 3,000 buildings in Singapore, including public housing estates, as well as commercial and industrial buildings.
Read more: Sun Cable to invest .5bn in Indonesia in solar infrastructure